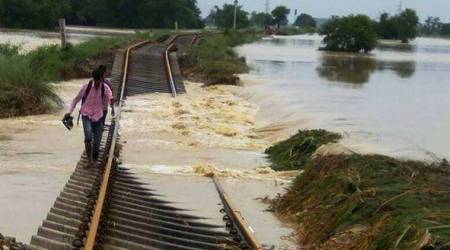 The death toll due to floods in Bihar today increased to 72, while yesterday the number was 56. As many as 73.44 lakh people across 14 districts have been hit by inundation which was triggered by incessant rains in Nepal and northern part of the state.
On giving details, Anirudh Kumar, special secretary in the state disaster management department said, Araria accounted for 20 flood deaths, followed by Sitamarhi  with 11, West Champaran 9, Kisanganj had reported 8 deaths, Madhubani and Purnea  with 5 each, Madhepura and Darbhanga (4 each), East Champaran, Sheohar, Supal with 3, 2 and 1 respectively.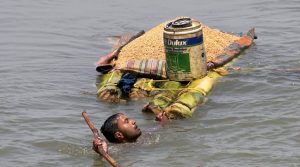 He added 73.44 lakh people are in the grip of flood which has engulfed 110 blocks and 1,151 panchayats spanning 14 districts, with Gopalganj also in the grip today.
2.74 lakh people have been evacuated and taken to safer places. Out of which, 1.16 lakh have been put up in 504 relief camps.  Community kitchens have been started for victims in marooned areas and available line hotels, aganwadi kendras and railway stations in Katihar district are being used for running community kitchen, the principal secretary to the disaster management department, Pratyay Amrit said.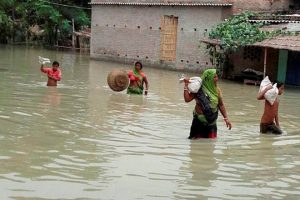 Pratyay Amrit held a meeting through video conferencing this evening with districts officials and gave them directions on helping the flood victims.
Four people have died in the floods in north Bengal. The situation in Cooch Behar and Uttar Dinjapur districts continues to be grim.
Lakhs of people in Cooch Behar and Uttar Dinajpur have taken shelter in relief camps. With the national highway connecting north Bengal flooded and the railway lines under water, both road and rail connection between north and south Bengal is completely cut off.
-PTC News