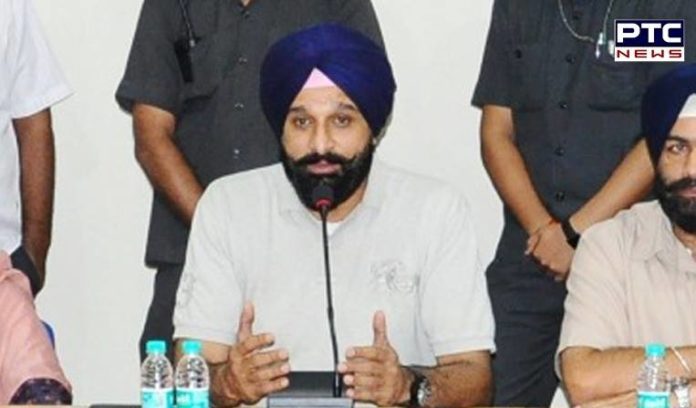 Shiromani Akali Dal (SAD) condemned chief minister Captain Amarinder Singh and State police chief Dinkar Gupta for booking Sikh youth for heinous crimes on frivolous charges and asked them not to indulge in these human rights violations.

Former minister Bikram Singh Majithia said that there were widespread reports that the Congress government was targeting Sikh youth, many of whom were minor, simply for seeing some pages on the social media. He said draconian charges were being slapped on them and they were being dubbed as anti-nationalists.

Bikram Majithia said that in a recent case of his constituency a 16-year-old boy – Jaspreet Singh was arrested and kept in Patiala jail for 14 days on charges of being linked with subversive activities. He said that Sikh youth, who were not even old enough to drive a car, were being booked for terrorist acts.
"Such barbaric behavior by the State will scar the psyche of impressionable minds and is dangerous for maintenance of peace and communal harmony in the State". He said the Congress government should be very circumvented before taking any action against any youth and should not charge youth with having committed subversive activities for simple misdemeanors.
The SAD leader said the real problem was with the mindset of the people at the top, particularly State police chief Dinkar Gupta who had been handpicked by chief minister Capt Amarinder Singh.
Also Read | Meet Sonal, a Patiala-based student who topped PSEB Class 12
He said Dinkar Gupta had revealed his mindset when he had given a statement while referring to the abode of the first Guru at Kartarpur Sahib by saying "Kartarpur offers a potential that you send somebody in the morning as an ordinary chap and by evening he comes back as trained terrorist actually". He said it was due to this mindset that Sikh youth were being targeted in the garb of Referendum 2020.
-PTC News