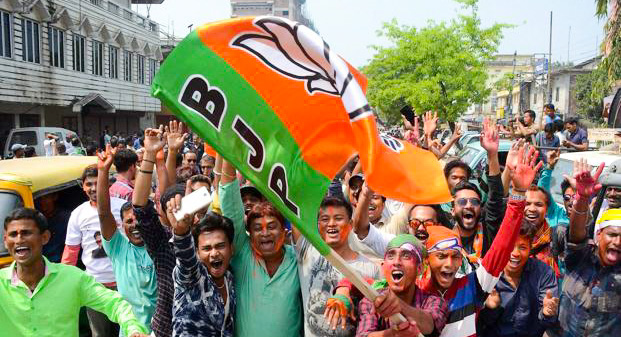 BJP workers went into the celebratory mode as soon as NDA crossed the majority mark in the 2019 Lok Sabha election.
BJP workers were seen dancing on dhol beats at the party headquarters in Delhi. Sweets were also distributed by the BJP workers to passersby and motorists.
Almost all exit polls predicted a landslide win for Narendra Modi and return of the NDA government at Centre in 2019 General election.
According to exit polls, NDA is expected to get over 300 seats out of 542 seats which went to elections.
2019 polls also witnessed the highest voter turnout of 67% in the history of General elections in India.