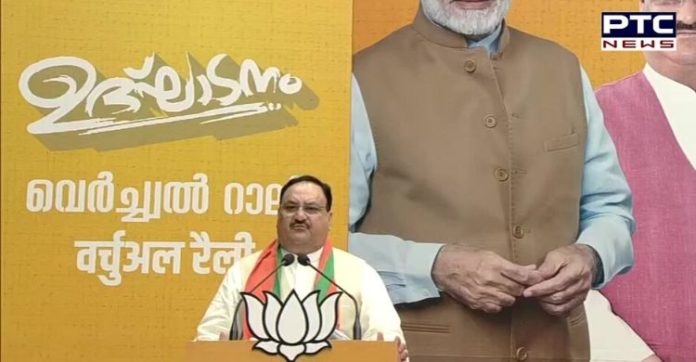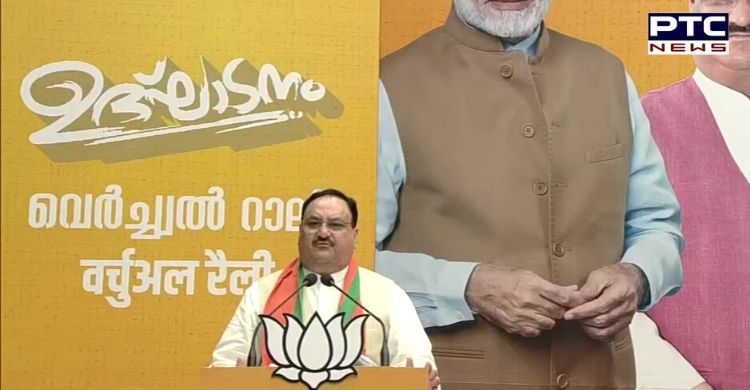 Bharatiya Janata Party (BJP) President Jagat Prakash Nadda on Sunday inaugurated the party's newly constructed district committee office building, 'Dr. Syama Prasad Mookerjee Mandiram' in Kasaragod, Kerala via video conferencing.

JP Nadda slammed the Kerala government on how it messed up the coronavirus crisis. he said that "Pinarayi Government has messed up the COVID-19 crisis. They tried to suppress actual figures, even the Indian Medical Association (IMA), and doctors came out saying that we should increase testing but the state government's attitude was always negative."

While talking about the Kerala gold smuggling case, the BJP President said that "The colour of gold is yellow everywhere but in Kerala, it is red, red and red. What is the relationship between that IT officer and the personal secretary of the Chief Minister?"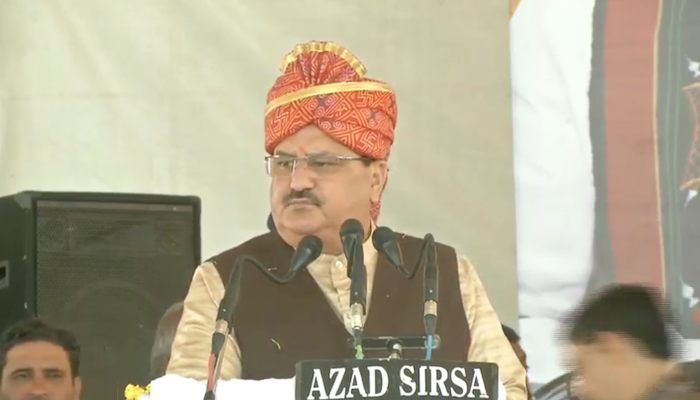 "We can see the heat in CM's office also. He wrote to Prime Minister saying no stone should remain unturned as far as the investigation is concerned. We have a saying 'chor ki daadi mein tinka', it means the office of CM is also involved somewhere," he said.
Also Read | Aishwarya Rai Bachchan, daughter Aaradhya test positive for coronavirus
Also, he slammed Congress leader Rahul Gandhi for raising questions about China again and again. He said that "Rahul Gandhi is raising questions about China again & again. People of India know that during the Doklam stand-off, you were meeting the Chinese Ambassador in secrecy. You misled people, the country got to know when the Chinese Ambassador put photos online."
-PTC News