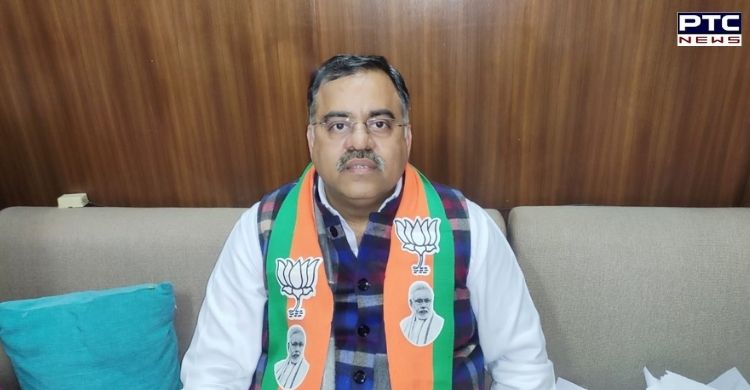 Chandigarh, September 16: BJP National General Secretary Tarun Chugh on Friday described Operation Lotus alleged by Aam Aadmi Party as the 'biggest lie in the world'.

Also Read| HC relief for Daler Mehndi as Punjabi singer gets bail in human trafficking case
"You (AAP Govermnet) are not able to answer the question; you are not able to fulfill promise anymore. Your own MLAs are angry with you, desperate and frustrated. No Operation Lotus is being run by Bharatiya Janata Party. If you have any information or facts, then put it before us. We are ready to discuss. Law and order situation in Punjab is poor; they are not able to pay salaries. Economy of the state is worsening with each passing day" said Chugh in a statement.
BJP's senior leader, while taking jibe at AAP government said, "The Punjab government is under fire over the mining policy, up to 40 mines are being mined in the border areas of the state, they have become too greedy that they ready to stake state's security for their personal interest. Punjab officers are going out on deputation from the state, while others are resigning. There is commotion in Punjab. Only in 7 months, these all things have happened. When will the promises be fulfilled? When women of Punjab will get 1000 thousand rupees, when will the farmers become debt free?"
"Don't mislead, if you really have any facts, then I demand that it be investigated by the sitting judge of the High Court or the Supreme Court. This is the moral collapse of Kejriwal and Bhagwant Mann and the entire Aam Aadmi Party, who claim that MLAs are being sold, we are not buyers, but believing that your MLAs are being sold shows your failure instead."
Tarun Chugh while talking about the merger of Captain Amarinder Singh's party Punjab Lok Congress with BJP, he said, "there is already an alliance with Captain Amarinder Singh. We contested the elections together with three parties, Sukhdev Singh Dhindsa, Captain Amarinder Singh we all were together and will remain so".
Also Read| Pro-Khalistan graffiti on Swaminarayan temple in Toronto; India condemns incident
(Inputs by Harpreet Bandesha)
–PTC News