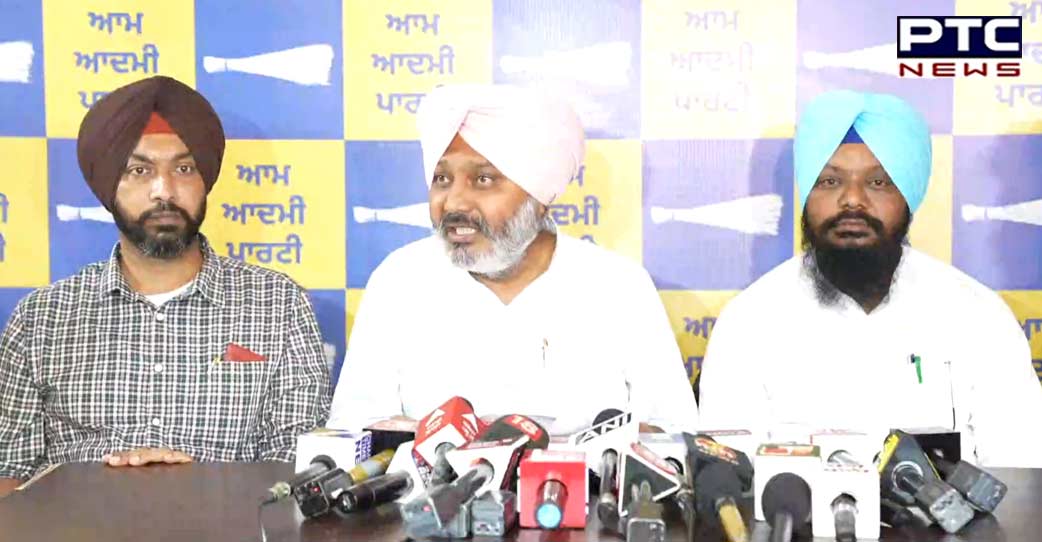 Chandigarh, September 14: Punjab Finance Minister Harpal Cheema lashed out at the BJP and underlinined the BJP's alleged attempt to lure away the AAP MLAs in Punjab.

While addressing the media, Punjab Finance Minister Harpal Singh Cheema alleged the BJP of running 'Operation Lotus', in Punjab and offering Rs 20-25 crore to its 10 MLAs. BJP is accused of toppling the government in Punjab
Cheema claimed that at least 10 AAP MLAs from Punjab had been approached with "offers of money and ministerial positions."
Also Read | AAP initiates 3-level probe into 'audio leak' case of Punjab Minister Fauja Singh Sarari
The MLAs include Dinesh Chadha, Raman Arora, Budh Ram, Kulwant Pandori, Narinder Kaur Bharaj, Rajnish Dahiya, Rupinder Singh Happy, Sheetal Angural, and several others.
In opposition, BJP leader Dr. Raj Kumar Verka attacked the Aam Aadmi Party and said that he was staging the protest at the request of AAP convenor Arvind Kejriwal in response to the claim made by Punjab Finance Minister Harpal Cheema.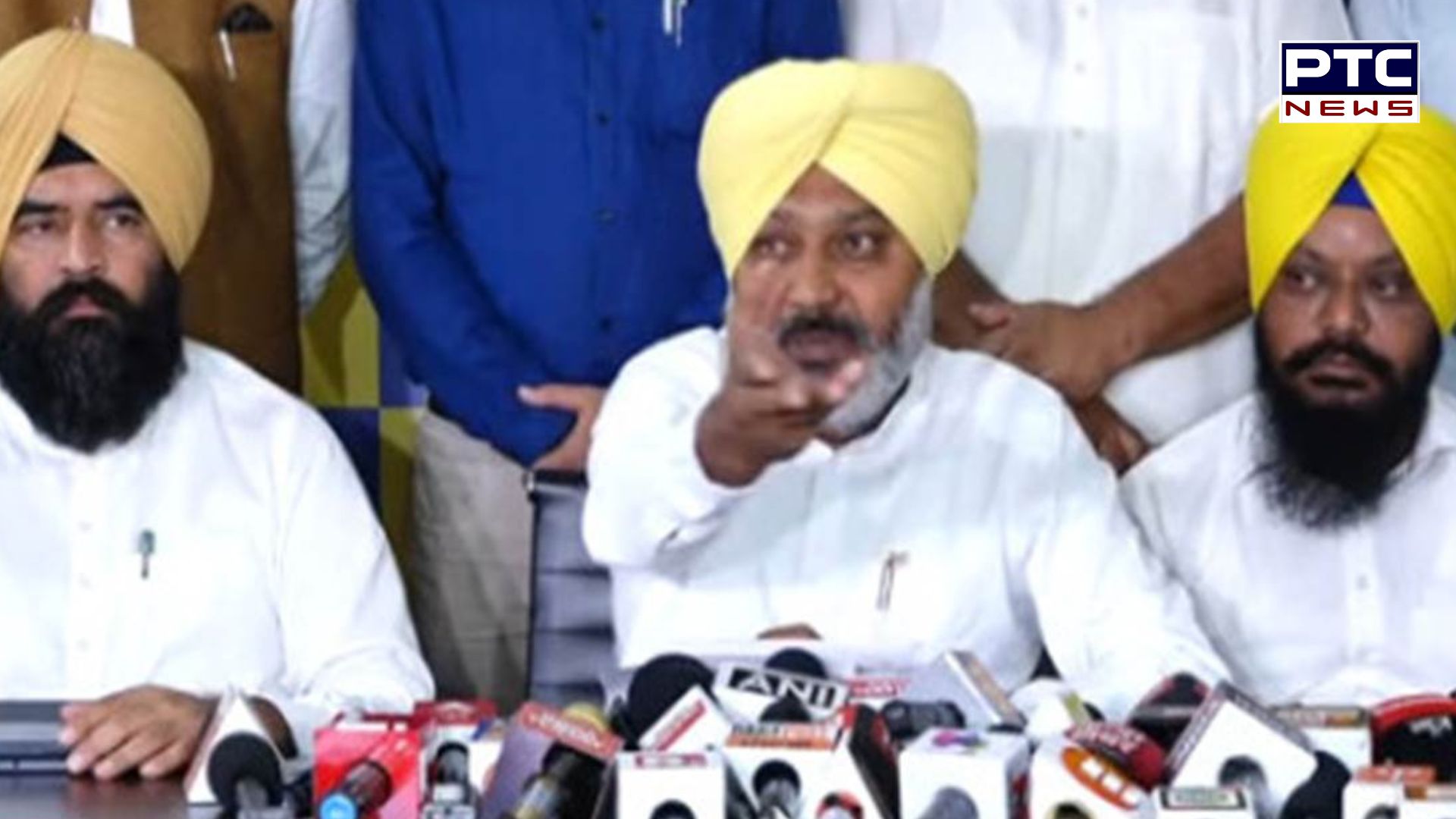 "No one shall give Rs 25 to your MLAs (AAP), leave Rs 25 crore. The AAP is resorting to such tactics just to defame the BJP," said the saffron party leader.
Meanwhile, Harpal Cheema stated that MLA's were offered Rs 25 crore in cash and some of them were also threatened by the CBI and ED.
He said that the government will have to investigate as to how such a conspiracy could be hatched and so much money could be offered."
In the meantime, Harpal Cheema stated that he will submit the evidence to Punjab DGP.
Also Read | BMW to set up auto parts manufacturing plant in Punjab, says CM Bhagwant Mann
"I am taking these MLAs to meet the DGP, Punjab Police, requesting him to investigate the matter. We are going to request him to file an FIR. We are submitting all proof against them," he said.
Meanwhile, Cheema further stated that AAP MLA Baljinder Kaur received a threat call, while Sheetal Anugural was threatened to death.
Meanwhile, Punjab Chief Minister Bhagwant Mann also tweeted a video message on 'Operation Lotus'
Bhagwant Mann said, "We Punjabis are loyal to our soil. The BJP is intoxicated by power. I have faith in my MLAs that they will remain loyal to their land and Punjab."
He further alleged that earlier also, the BJP had launched 'Operation Lotus' and tried to buy AAP MLAs in Delhi.
After failing in this attempt, the party moved to Punjab and attempted to lure away AAP MLAs in Punjab by offering them Rs 20 to Rs 25 crore .
He added that, "The BJP is shedding money like water and offering a large amount to AAP MLAs, but we, the people of Punjab, are loyal to our soil."
ਅਸੀਂ ਪੰਜਾਬੀ ਆਪਣੀ ਮਿੱਟੀ ਦੇ ਵਫ਼ਾਦਾਰ ਹਾਂ…BJP ਦੇ ਮੂੰਹ ਨੂੰ ਖ਼ੂਨ ਲੱਗਿਆ ਹੋਇਆ ਹੈ…ਜੇ ਲੋਕ ਵੋਟਾਂ ਨਹੀਂ ਪਾਉਂਦੇ ਤਾਂ ਦੂਜੀ ਤਰ੍ਹਾਂ ਖਰੀਦ ਲਵੋ…ਪਰ BJP ਨੂੰ ਇੱਕ ਗੱਲ ਕਹਿਣਾ ਚਾਹੁੰਦਾ ਹਾਂ…ਸਿਕੰਦਰ ਨੂੰ ਵੀ ਪੰਜਾਬੀਆਂ ਨੇ ਰੋਕਿਆ ਸੀ…ਮੈਨੂੰ ਮੇਰੇ MLAs 'ਤੇ ਪੂਰਾ ਯਕੀਨ ਹੈ…ਉਹ ਆਪਣੀ ਮਿੱਟੀ ਤੇ ਪੰਜਾਬ ਦੇ ਵਫ਼ਾਦਾਰ ਰਹਿਣਗੇ… pic.twitter.com/5OIok5AQoU

— Bhagwant Mann (@BhagwantMann) September 14, 2022
-PTC News