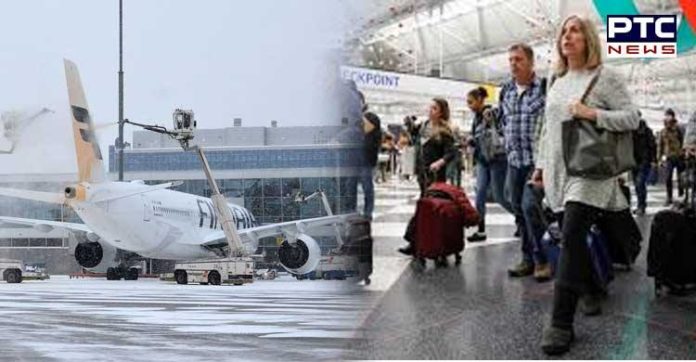 Blizzard strands United States travellers, over 1,200 flights cancelled
More than 1,240 flights have been cancelled because of a blizzard in the United States. The blizzard has swept across the Midwest. More than 1,200 flights to and from the United States were cancelled ahead of blizzard warnings.
Also Read: At least 5 dead as storm brings wind, floods and snow to US Northeast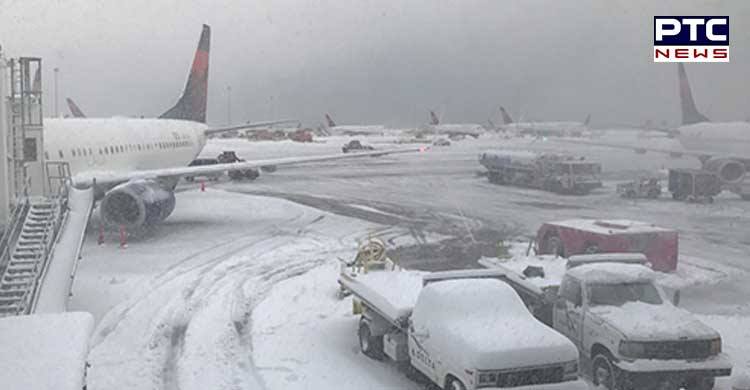 Chicago's O'Hare International Airport and Chicago Midway Airport saw the maximum flight cancellations of nearly 900 flights. And at Kansas International Airport, more than 200 flights were cancelled.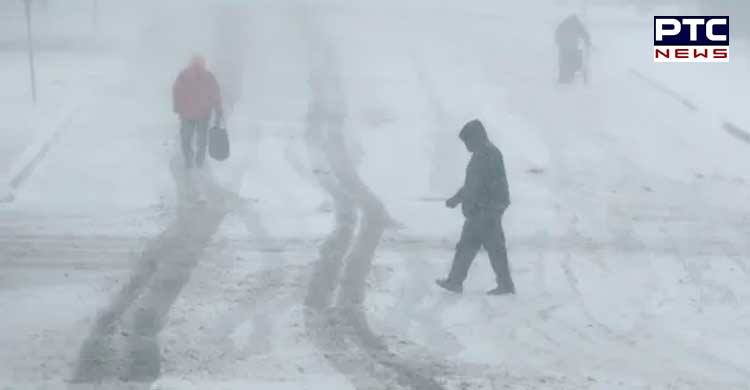 The National Weather Service has already issued blizzard warnings in Kansas, Chicago, Central Missouri, Southeast Nebraska and southern Iowa. The snowfall totals were expected to be 6 to 12 inches in these areas. Also, the blizzard is accompanied by winds of 30 to 35 miles per hour (48-56 kph), with gusts of up to 45 to 50 miles mph (72-80 kph).
Also Read: Arrival of bodies from iraq: All arrangements in place, says Amritsar DC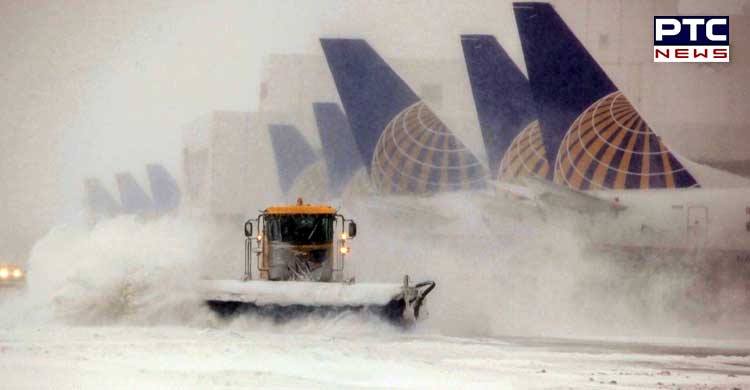 According to the National Weather Service, Kansas and Chicago were likely to witness the high impact of the blizzard.
-PTC NEWS