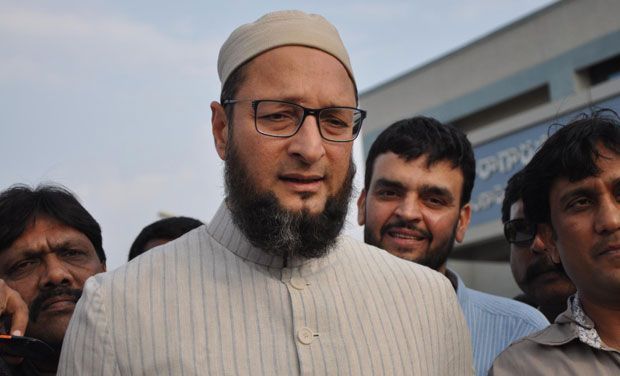 Hyderabad: As Uttar Pradesh Assembly elections head into the final stretch, AIMIM President Asaduddin Owaisi says he forsees both the ruling Samajwadi Party and BJP losing at the hustings.
"I definitely foresee Samajwadi Party losing along with BJP," the Hyderabad Lok Sabha member told PTI.
Owaisi alleged that during their five-year and nearly three year tenures respectively, SP in Uttar Pradesh and the BJP at the Centre have failed in governance, and in controlling communalism and providing jobs.
"They (SP and BJP) have been failures so far," he said.
Asked if his party is open to the idea of aligning with Mayawati's BSP in post-poll scenario, Owaisi declined to be drawn into the issue, saying he has no "knowledge" what the poll verdict would be like.
"This question can only be answered on March 11 when the results come because first of all, I (AIMIM) have to win seats. We will decide when the verdict comes," he said.
Owaisi refused to comment on the narrative on possible fractured verdict in Uttar Pradesh, saying results on March 11 would "throw every thing in right perspective".
— PTI