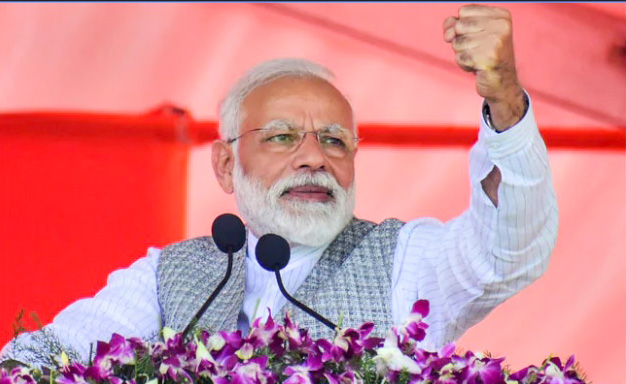 Prime Minister Narendra Modi is addressing Bharatiya Janata Party (BJP) workers at the party headquarters in New Delhi after storming back to power.
The BJP-led National Democratic Alliance (NDA) is headed for a comfortable majority in the 17th Lok Sabha as election trends show that the BJP is likely to cross the 300 marks on its own and the NDA may bag over 350 seats – a party or alliance needs 272 to form the government.
Needless to say, the mood at BJP headquarters is jubilant.
Party workers have gathered in hoards and have been celebrating with dance, music and sweets as the TSUNAMO sweeps India again.
In an earlier tweet PM Narendra Modi said that India has won yet again. "Together we grow. Together we prosper. Together we will build a strong and inclusive India. India wins yet again!," PM Narendra Modi said in the tweet.
Congratulatory messages have poured in from across the globe as world leaders have tweeted and called to send their wishes to the returning Prime Minister.