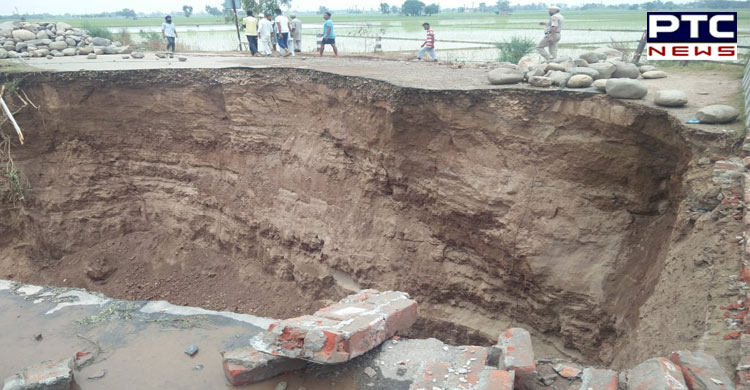 As heavy rainfall respites from heat, a bridge near Sirkpada village in Sanour of Patiala is collapsed, here on Saturday. The heavy rainfall lashes out in the areas of Punjab, Haryana, and Chandigarh. Hence, a bridge constructed on the Ghaggar river has been damaged, resulting in the blockage of road connecting 25-30 village to the Sanour and Patiala. Therefore, the villagers have been stranded as they can't go to the cites.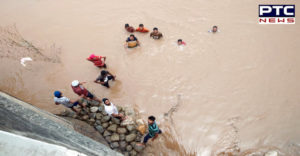 Likewise, the broken bridge has blocked the road from Sanour to Ambala. The locals have accused the administration of the negligence. Also, they have claimed that the administration has refused the rescue operation and hence, the residents have started the rescue operation on their own.
The rain is continuously pouring from Saturday morning. Likewise, the Indian Meteorological Department has predicted a heavy rainfall on Saturday and the coming next five days as well. This season of monsoon has wreaked havoc out of the rains. There were several accidents, some waterlogging and flood-like situations, in the state.
Also Read: Mumbai: Three-year-old boy falls into open gutter, watch video, rescue operations underway
Adding on, the Mumbai rains created a ruckus in the financial capital of India. Also, over 15 people were killed and 133 buildings were collapsed in Uttar Pradesh due to heavy rainfall.
-PTC News