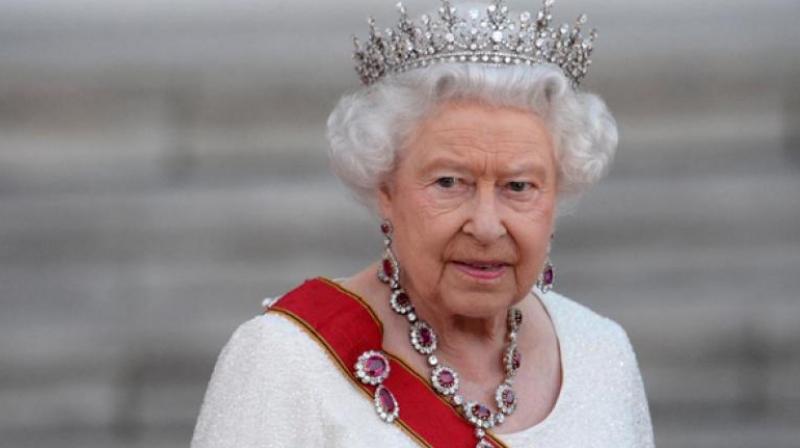 London: Britain's Queen Elizabeth II, the world's oldest and longest-reigning monarch who turned 91 today, will celebrate her birthday in a low-key fashion privately at her Windsor Castle home near here.
The monarch has given herself the day off from formal engagements and will mark the milestone privately at her home near London, where royal gun salutes will mark the day later today.
She became Britain's longest-reigning monarch, passing her great-great grandmother Queen Victoria's record, in September 2015.
With the death of 88-year-old King Bhumibol Adulyadej of Thailand last year, the Queen is now also the world's longest reigning living monarch.
Earlier this year on February 6, the date she became Queen in 1952, she achieved another milestone, becoming the first British sovereign to reach a Sapphire Jubilee to mark 65 years of her reign.
The Queen has two birthdays, with April 21 marking the actual day she was born as Princess Elizabeth Alexandra Mary in 1926, the first child of the then Duke and Duchess of York.
The more celebratory birthday is marked in the middle of June, traditionally known as her "official" birthday, to be able to hold more public events during better weather in the UK.
Artillery gun salutes in Hyde Park and at the Tower of London will be the only formal ceremony to mark her birthday.
They will be fired by the King's Troop Royal Horse Artillery and the Honourable Artillery Company.
This year the Queen's official birthday falls on June 17, which will be marked by the ceremonial Trooping of the Colour.
There was a major open air picnic outside Buckingham Palace last year in June to mark her 90th birthday.
Since hitting that milestone, the Queen has been gradually passing on more and more of her royal duties to younger members of the royal family - including her son and heir Prince Charles, and grandsons William and Harry.
However, she is still seen out and about at various events - most recently feeding a banana to an elephant at Whipsnade Zoo in Bedfordshire to mark the opening of a new centre for Asian elephants.
The Queen is spending the month of April at Windsor Castle, known as Easter Court.
— PTI