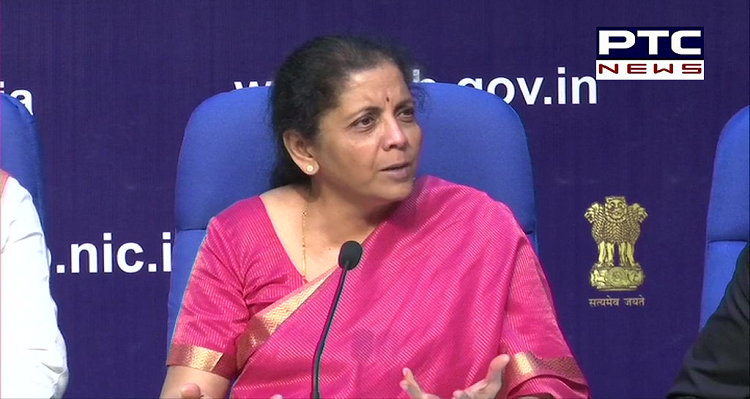 Finance Minister Nirmala Sitharaman addressed the media after presenting the budget 2019 of PM Narendra Modi government 2.0, here on Friday. Nirmala Sitharaman said, "the budget has been presented with a 10-year vision in mind. The startups are being given a whole set of tax benefits." Likewise, Finance Minister Nirmala Sitharaman spoke up on the major issues that were highlighted in the Budget 2019.
https://twitter.com/ANI/status/1147072125439815680
Meanwhile, Nirmala Sitharaman opens up on the agenda of the Union Budget 2019. Nirmala Sitharaman said, "the emphasis was very clear on the overall development of the economy. We looked at rural initiatives, all of which will give a certain dynamic to the rural areas. Similarly, we looked at how urban living can be better."
https://twitter.com/ANI/status/1147072390461100034
Nirmala Sitharaman is the first women to be the full-fledged Finance Minister in the Modi Cabinet.
https://twitter.com/ANI/status/1147073856785530882
Nirmala Sitharaman said, "Non-Banking Financial Companies(NBFC) are a critical component of our banking system. The Government has adopted a comprehensive approach for NBFC financing". Nirmala Sitharaman was heavily praised by the Prime Minister Narendra Modi after the Finance Minister presented the Budget 2019 in Lok Sabha.
-PTC News