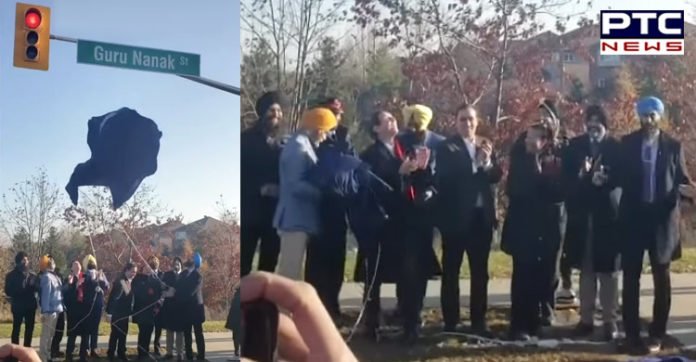 Canada: The Brampton City Council has renamed Peter Robertson Boulevard's section between Dixie Road and Great Lakes of Brampton as Guru Nanak Street. Meanwhile, the name plates are also visible on the points leading to the road concerned. A regional councilor Gurpreet Singh Dhillon and city councilor Harkirat Singh presented a resolution for renaming the road situated in a suburb of Brampton after the name of Sri Guru Nanak Dev Ji.
Watch it here:
Gurpreet Singh Dhillon briefed media persons that Brampton is home to a large Sikh population. Adding, he said that "Canada is a country with cultural diversity and people belonging to different religions, ethnicities and castes with unity and harmony."
Gurudwara in Australia serves langar to exhausted firefighters [PHOTOS]
He also said that the Guru Nanak Mission Centre Gurdwara is the only municipal address on the stretch of road renamed. Therefore, the centre endorsed to change the name and expressed its appreciation on behalf of the city's Sikh population of approximately 200,000.
-PTC News