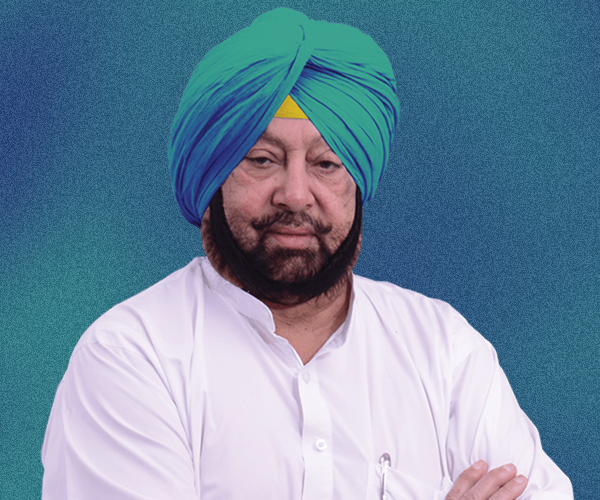 Capt. Amarinder flays attempts to politicize longowal martyrdom anniversary
Says congress has always observed the event in recognition of his role in Punjab peace
Chandigarh, August 19: Punjab Chief Minister Captain Amarinder Singh has flayed attempts by certain vested interests to politicize the death anniversary of Sant Harchand Singh Longowal, saying that the Congress had always observed his martyrdom day in view of his contribution to peace in the state.
Longowal sacrificed his life to promote peace and harmony in Punjab and those opposing the anniversary programme were clearly ignorant of his role in bringing the state back on the path to peace and progress, said Captain Amarinder, in a hard-hitting statement here on Saturday.
Forces seeking to destabilize the state are trying to undermine Longowal's sacrifice by giving a political colour to the historic Punjab Peace Accord signed by him with then Prime Minister Rajiv Gandhi in 1985, the Chief Minister said.
The Congress, which has always worked for the welfare of Punjab, recognizes Longowal's contribution in restoring peace in the state, said the Chief Minister, adding that the party had been observing the former Akali Dal president's martyrdom anniversary every year, whether in or out of power.
Simply because the Congress is currently in power in Punjab and the event to mark the sacrifice of Longowal, who was assassinated soon after signing the peace accord, is being organized officially, by the Congress government, certain elements are trying to politicize the issue, said Captain Amarinder.
Rejecting reports that he had ordered the event to be held because of his personal affinity to Longowal, the Chief Minister reiterated the Congress stance on the Punjab peace accord, saying the party had always supported the peace accord, which in fact was signed by a Congress Prime Minister.
The event to mark Longowal's martyrdom day was just a small token of appreciation by the Congress for the peace initiative undertaken by him, for which he had to pay with his life, the Chief Minister. The Congress did not believe in negating his contribution merely because he belonged to a rival political party, Captain Amarinder added.
—PTC News