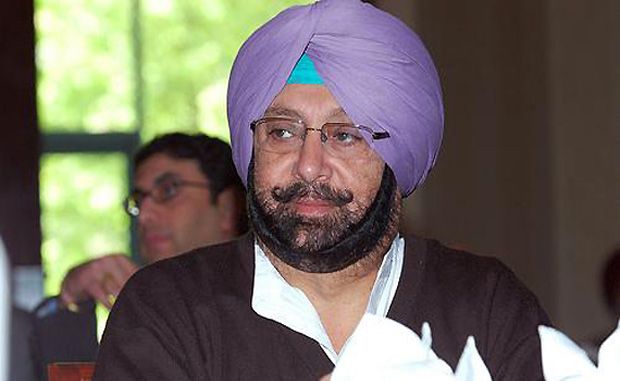 Chandigarh: Punjab Chief Minister Captain Amarinder Singh on Thursday paid homage to the martyrs of the Jallianwala Bagh massacre, saying their sacrifice had not gone waste as the incident marked a decisive step towards ending the British rule in India.
In a statement issued here, Captain Amarinder said the nation will always remember the massacre victims, who laid down their lives to give the freedom struggle a strong lease of life, eventually culminating in the ouster of the British from India.
The massacre took place on April 13, 1919, when a crowd of non-violent protestors, along with Baisakhi pilgrims, were subjected to unprovoked and brutal firing by the troops of the British Indian Army, commanded by General Reginald Dyer. More than 1000 people were believed to have died in the action, which left the nation shocked to its core and paved the way for widespread public rebellion.
Recalling the shocking brutality of the British, Captain Amarinder said the incident showed the need for a more humanitarian approach by police and armed forces of all countries around the world. Neither war nor peace provide an excuse for such forces to destroy innocent lives, which cannot be justified under any circumstances, he added.
Captain Amarinder called upon all nations of the world to embrace peace and live together in the spirit of brotherhood and amity. Let incidents like the Jalianwala Bagh massacre serve as a grim reminder to all of us that brutality and violence destroy the very fabric of all that humanity stands for, said the Chief Minister.
Captain Amarinder also extended his greetings to the people, particularly Punjabis around the world, on the auspicious and festive occasion of Baisakhi. Punjab stands today at the threshold of a new era, and ready to shrug off the legacy of pain and suffering of the past several years, said the Chief Minister, stressing the need for all to live in harmony and bonhomie for their collective progress.