Punjab Chief Minister Captain Amarinder Singh has written to the Ministry of Defence to set up a Light Combat Vehicles (LCVs) manufacturing unit in Punjab, with the assurance that his government would extend all support, including land allocation, for such a project.
In a letter to Union Defence Minister Nirmala Sitharaman, Captain Amarinder said an LCVs unit would not only go a long way in promoting the establishment of ancillary units but also help provide jobs to the unemployed youth in the state. Further, the proposed project would help make LCVs readily available to the forces on the border, he said.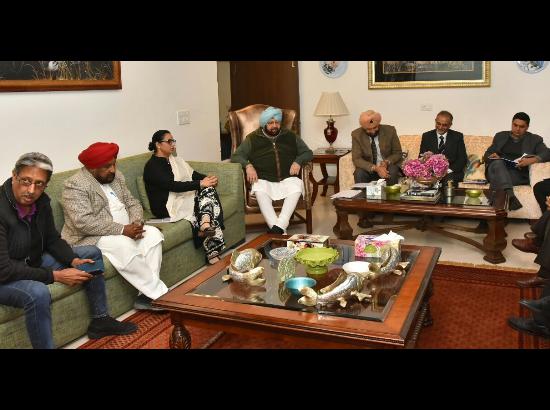 The Chief Minister drew Sitharaman's attention to the "Industrial and Business Development Policy 2017", recently launched by the Punjab government, with many incentives for the industry. The policy, he said, was a holistic framework for the sustainable industrial growth of the State and was a part of the vision to put the state back on a high trajectory of growth and prosperity.
Captain Amarinder further pointed out that in view of the potential for its growth and employment generation, the Aerospace and Defence sector had been given special emphasis in the policy by treating it as one of the thrust sectors.
Noting that Punjab had no major unit manufacturing items for defense or of the Ministry of Defence, Government of India, the Chief Minister urged the Defence Minister to consider his request for setting up an LCVs manufacturing unit in Punjab at the earliest possible.
-PTC News