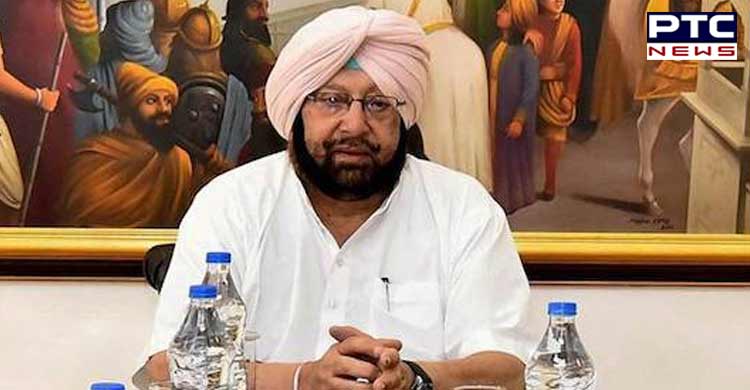 Captain Amarinder Singh Greets People On Baisakhi
Punjab Chief Minister Captain Amarinder Singh on Saturday felicitated Punjabis across the globe on the sacred occasion of the 320th Sajna Divas of the 'Khalsa Panth' and 'Baisakhi', which symbolizes the spirit of Punjab, Punjabi & Punjabiat.
Also Read: Capt Amarinder Condoles Passing Away Of Ex Defence Minister George Fernandes
In a message on the eve of this Baisakhi, Captain Amarinder Singh reminded the people of the centuries-old rich and glorious cultural heritage of Punjab, and exhorted them to uphold those traditions.
He recalled that on this auspicious day in 1699, Sri Guru Gobind Singh ji, the Tenth Guru of the Sikhs, created the 'Order of Khalsa' at the holy city of Sri Anandpur Sahib by baptizing 'Panj Pyaras (beloved ones) belonging to different castes. The establishment of the Khalsa Panth marked the creation of an egalitarian society, while preaching the wisdom of love and compassion for mankind, along with universal brotherhood and communal harmony, he said.
Also Read: Captain Amarinder Singh hails Congress victory in 3 States as mandate for Rahul Gandhi
Captain Amarinder Singh said that this festival also marks the onset of the harvest season and the ripening of Rabi crops.
Also Read: Neha Shorie Murder Probe handed over To Director, Bureau Of Investigation
On the occasion, the Chief Minister called upon the people to celebrate this historic festival in a spirit of brotherhood, with traditional fervour and gaiety, to strengthen the secular and social fabric of our country.
- PTC NEWS