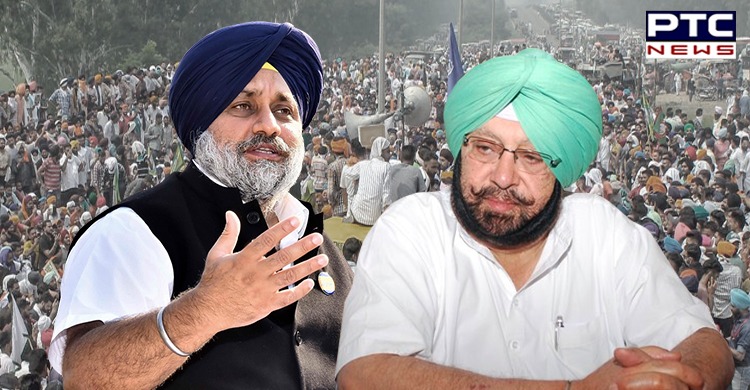 Shiromani Akali Dal President Sukhbir Singh Badal on Saturday said that the Punjab Chief Minister Captain Amarinder Singh had already surrendered to the BJP and "he is now resorting to brave and foul words merely to cover up his cowardice and panic."

Sukhbir Singh Badal also "ridiculed" Captain Amarinder Singh's latest effort at pulling out the "cross-border card" and linking it with farmers' movement to scare the country.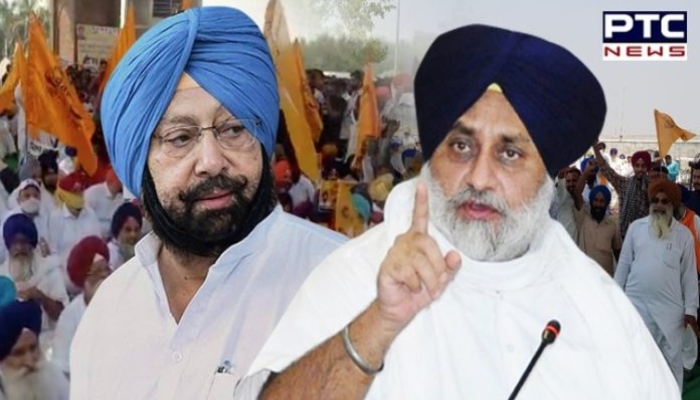 Also Read | 'Kisan ki mange puri karo': Diljit Dosanjh spotted at farmers protest 
"However, I must believe you on this. After all, you have direct daily access to ISI sources day and night. Who knows better than you of Pak presence on our soil, especially at elite and sensitive places? But for God's sake, don't tell us that Pakistan can stop democratic activity in the world's largest democracy," he said.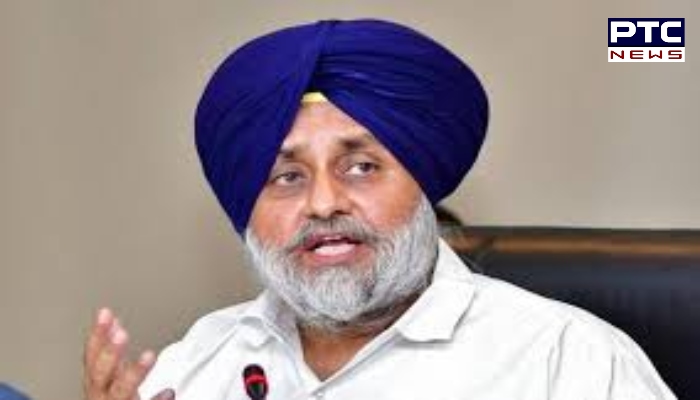 Shiromani Akali Dal chief said that Amarinder had clearly been summoned to Delhi to be told to choose between facing the ED and betraying the farmers.

The choice he made became clear with the first thing he said as soon as he came out of the meeting with Amit Shah telling the farmers to end their agitation, citing dangers to national security from this peaceful movement, Badal said.
Also Read | MSP will continue: Narendra Singh Tomar after inconclusive meeting with farmers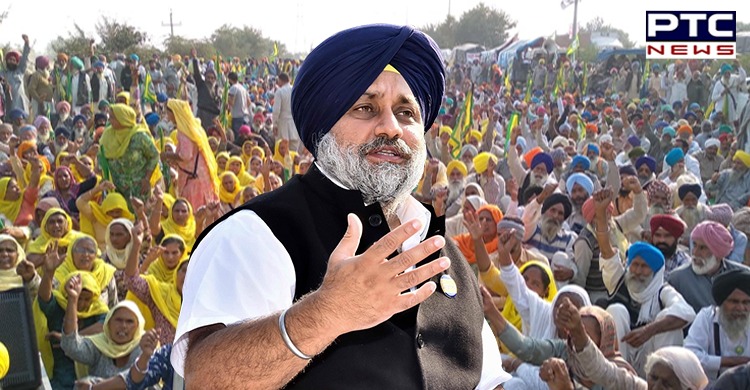 The SAD leader said that everyone in Delhi knows what happened in that strange meeting held at the farmers' back. "Captain's legs were shaking before his HOST holding the ED card, and he succumbed to the blackmail on Farm Acts even without a fight," he said.
"Instead of telling the Center to annul the Acts, he shocked the farmers by telling them to withdraw agitation and accept defeat and go home. What does this prove?" asked Badal, adding that "the Punjab CM is now trying to cover up his cowardice and panic with fake brave words."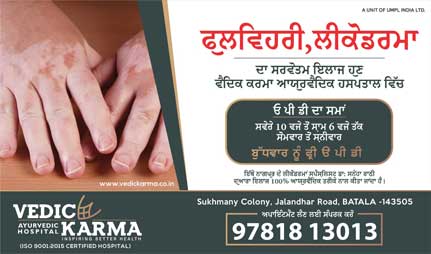 Referring to Captain's 'shocking references to dangers to national security from the farmers' movement', Badal said, "The brave Captain merely recited the script given to him by the BJP High Command. He sang it like a parrot," said Badal in a hard-hitting statement here this afternoon.
-PTC News