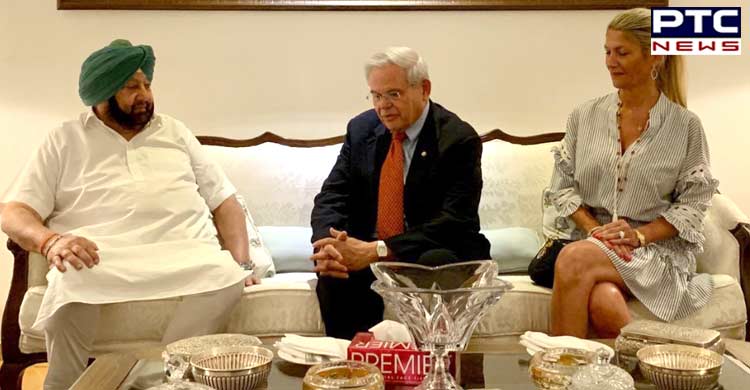 New Jersey Senator and Senior Democratic Party Member Robert Menendez on Friday night called on Punjab Chief Minister Captain Amarinder Singh to discuss a host of issues of mutual interest, including farming, food processing, defense, pharmaceuticals, engineering, and the service sector.
During the meeting, the Chief Minister urged the Senator to facilitate investments from American companies in Punjab, which had opened up new opportunities for businesses in the investment-friendly environment promoted by his government. He pointed out that the state had launched massive reforms in the industrial sectors, and had put in place a holistic framework for sustainable industrial growth to create job avenues for its unemployed youth.
Also Read: PM Narendra Modi receives Global Goalkeeper Award for Swachh Bharat Abhiyan
The Chief Minister pointed out that Punjab was witnessing major investments from international companies from Japan, Taiwan, Germany, and UAE, which would raise the bar for the state's industrial development and economic growth. He urged the Senator, and other members of the high-level delegation led by him, to prevail upon American industrialists keen on setting up new ventures in India to visit Punjab.
They should come to Punjab to explore the possibilities of investment in the state, which offers large chunks of affordable land, along with skilled manpower, said Captain Amarinder.
-PTC News