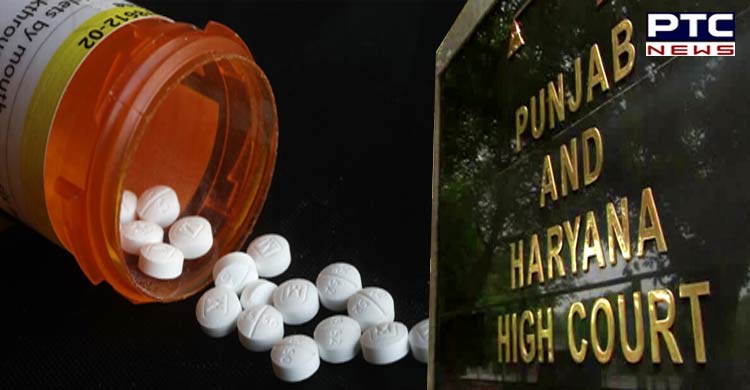 Chandigarh, July 7: High Court heard the case of missing de-addiction tablets on Thursday, during which the Central Government submitted five reports in connection with the matter, sources said.

According to sources, three of the five reports submitted to the High Court were sealed, while the other two were open. Furthermore, one of these reports is from BSF and the other is from NCB.
The reports have been submitted to the High Court, said Additional Solicitor General Satyapal Jain, adding that some people residing abroad have been involved in the drug business. Around 15 people from various countries, including Canada and England, have been active in such activities.
Also Read | Covid-19: India logs 18,930 new cases in 24 hours
Rajkumar Gupta, Amicus Curiae for the High Court, further noted that Punjab's de-addiction facilities are now turning into "addiction centres". According to sources, Gupta mentioned that around 60 million de-addiction tablets called buprenorphine have gone missing, while there are no statistics on those who have been de-addicted.
"Due to misuse of medications provided by Centre, many de-addiction facilities are turning into addiction centres. Six crore buprenorphine tablets have gone missing in the last year, and the government has no data on how many people have been treated in these centres," Gupta said.
As the role of the de-addiction centres is being questioned, the High Court has asked the relevant party to file papers in this regard. The matter has been listed for August 17.
Also Read | Punjab CM Bhagwant Mann wedding Live updates: Picture of Punjab CM Bhagwant Mann dressed as groom goes viral
-PTC News