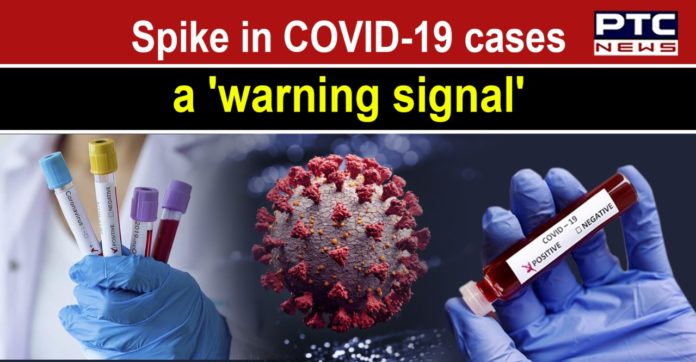 Amid growing concerns over the COVID-19 situation in Punjab, the Union government has sent a team of experts to review the situation and find out the cause of the resurgence of the coronavirus in the state.

While the graph had been declining in the past, the active COVID-19 cases in the state have started rising since February. As per the report, 1,176 were reported in the first week of February while from Feb 8 to 14, a total of 1,458 cases were reported from the state.
Also Read | Punjabi singer Sardool Sikander passes away at Fortis hospital
Likewise, 1,939 cases were recorded from February 15-21. On Tuesday, Punjab reported 426 new cases of coronavirus, the highest-spike in the state in over two months.

Meanwhile, Punjab Chief Minister Captain Amarinder Singh on Tuesday reviewed the COVID-19 situation in the state. He ordered restrictions on gatherings indoor to 100 and outdoor to 200.
Also Read | Delhi travelers! Don't forget to carry this document with you
Centre deputed high-level multi-disciplinary teams to Maharashtra, Kerala, Chhattisgarh, MP, Gujarat, Punjab, Karnataka, Tamil Nadu, West Bengal and Jammu and Kashmir for supporting them in public health measures for targeted COVID response and management.
As per the report, the Central government officials termed the recent hike in COVID-19 cases as a warning signal and asked the Punjab government to keep testing and tracking infected people to contain COVID-19.
Health Secretary in his letter to Maharashtra, Kerala, Chhattisgarh, Madhya Pradesh, Gujarat, Punjab and Jammu and Kashmir asked them to focus on undertaking aggressive measures to break the chain of transmission and to ensure that RT-PCR testing is amplified.
Click here to read more articles on Health. 
-PTC News