Chandigarh: In a major development, the Corona Testing Centres will be shifted from Sector 11 market by Thursday. The UT Chandigarh Adviser Manoj Parida has assured the market association to shift it to Parade Ground, Sector-17, Exhibition Ground, Sector-34 and Sector-10 wide road near Museum. The private laboratories will have to follow all the precautions and safety measures.

In addition to the same- sites in Rajiv Gandhi International Technology Park also known as IT Park, Sector-42 Lake and Manimajra also allowed to them by the UT administration.

The total number of coronavirus cases in Chandigarh has increased to 5,763 after 261 new cases of COVID-19 were reported from the Union Territory on Sunday.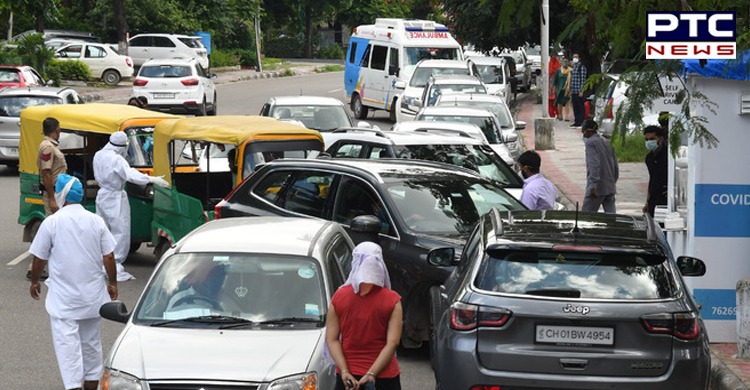 The death toll in the Union Territory stands at 71 while 2 new deaths were reported from Chandigarh on Sunday.
Also Read | Central teams to assist Punjab, Chandigarh amid surge in Covid-19 cases
According to the media bulletin issued by the Health Department on Sunday, a 58-year-old male, resident of Dhanas, a case of Type I Diabetes Mellitus, tested positive for coronavirus. He was expired at GMCH on September 5. Likewise, a 50-year-male, resident of Manimajra, a case of Diabetes Mellitus and Hypertension, tested COVID-19 positive. He has expired at GMCH on September 5.
-PTC News