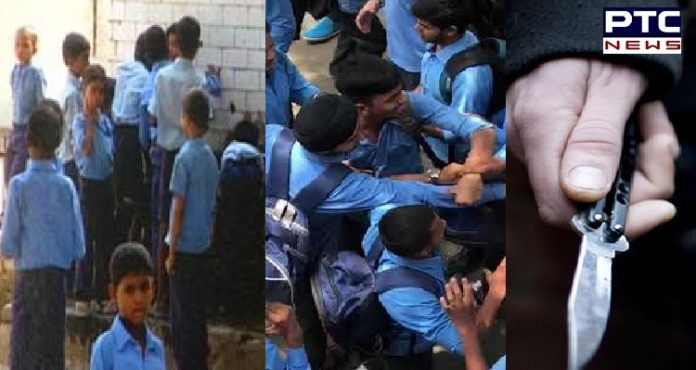 In a reminder of attacks outside school that jolted Chandigarh, a Class 12th student has been stabbed and another one was hit by the bricks and sticks by more than 20 persons outside a Government School in Daddu Manjra Colony, Sector 38, Chandigarh. The incident took place on Thursday afternoon. The injured has been identified as Brijesh from Dhanas and Aman from Sector 25. Both of them were rushed to the Government Multi-Specialty Hospital (GMSH), Sector 16, by their own classmates.
Reportedly, the students injured, Aman and Brijesh were students of Humanities, alleged that the attack was done by the Class 11th of the Government Model Senior Secondary School, who called outsiders after the classes finished. The victims have also claimed that they were playing with the girl in the school when accidentally water fell on Class 11th student. Class 11th student accused the duo and abused them over this incident and warned them to teach them a lesson after the school hours.
Likewise, when Aman and Brijesh left the school, there were over 20-25 persons who attacked the duo with the bricks and the sticks in a public view. Meanwhile, Aman said that the attackers hit him with the bricks continuously, while Brijesh was attacked with a sharp-edged weapon in full public view.
Also Read: School bus hits a divider at Rajnigandha Chowk in Noida; 16 students injured
Afterward, the school students came to rescue them. Following the student's rescue, the duo was in a pool of blood, while the attackers fled. The victims were discharged in the evening and filed a complaint at Maloya Police station. Meanwhile, the police said that they will take Aman and Brijesh to the school and identify the accused.
-PTC News