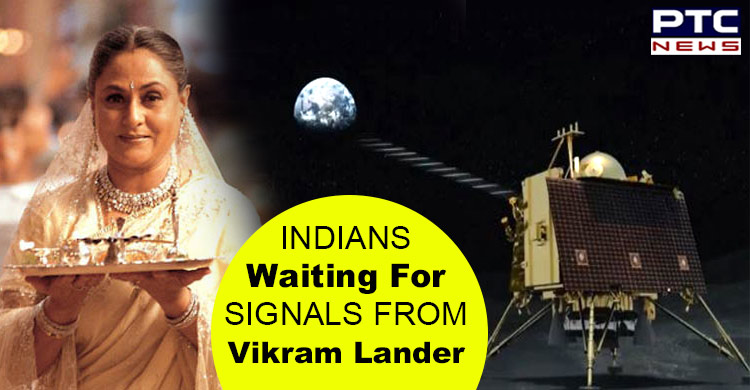 While Indian Space Research Organisation (ISRO) hasn't lost their hope and continues to try to establish a connection with the Vikram lander of Chandrayaan 2 mission, the netizens are pouring social media with the hopeful memes. Well, the Vikram lander has been located on the lunar surface with the help of its orbitar. "We have found the location of Vikram Lander on lunar surface and orbiter has clicked a thermal image of Lander. But there is no communication yet. We are trying to have contact. It will be communicated soon", ANI quoted ISRO Chief K Sivan.
https://twitter.com/ANI/status/1170610654232731648?s=20
This has triggered many reactions on social media, with hopes that the Indian Space Research Organisation succeeds in restoring the communication with the Vikram lander. Meanwhile, there are several other reactions which are trying to lighten the mood of neitizens.
Here are some of the memes, which are pouring on twitter:
https://twitter.com/shubhubharadwaj/status/1170694205317869569?s=20
https://twitter.com/itsdhruvism/status/1170676812445175809?s=20
https://twitter.com/dhaikilokatweet/status/1170670608885043201?s=20
https://twitter.com/Akramwasim_/status/1170698231107317762?s=20
https://twitter.com/effucktivehumor/status/1170617171774328832?s=20
https://twitter.com/Mohan_ak9/status/1170634199180570624?s=20
https://twitter.com/S4Shahenshah/status/1170625535493517313?s=20
https://twitter.com/shrewderr16/status/1170907492219441152?s=20
Meanwhile, Prime Minister Narendra Modi on September 07, 2019, encouraged the ISRO scientists in Bengaluru. He said, "We will rise to the occasion and reach even newer heights of success. To our scientists I want to say- India is with you. You are exceptional professionals who have made an incredible contribution to national progress."
-PTC News