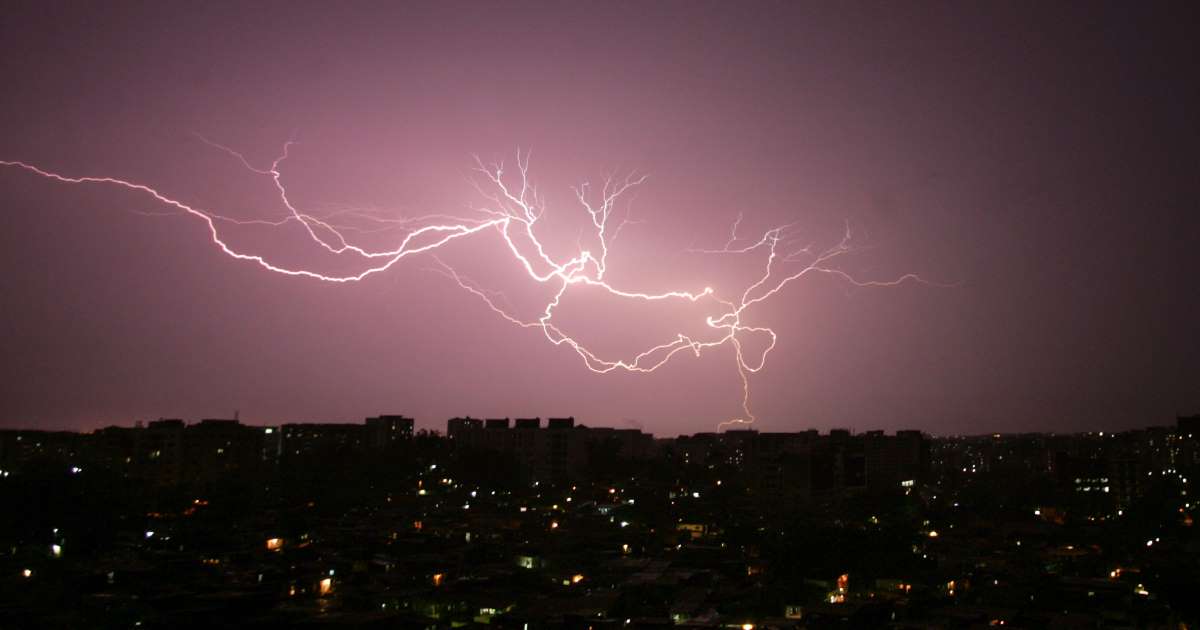 Chennai: Man killed while trying to take photo of lightning on mobile
A Chennai-based man died in Thiruvallur district of Tamil Nadu on Wednesday as he tried to snap a photo of lightning in the sky on his mobile phone.
The 43-year-old man was identified as H M Ramesh of Thuraippaakm near Chennai. The police said, incident took place when he was visiting a friend's shrimp farm.
"Around 3.30 PM, Ramesh tried to take a photo of lightning with his smartphone camera. But, the lightning struck Ramesh and he collapsed. When his friends tried to pick him up, they found injuries in his face and the chest," said police sources from the nearby Arambakkam station.
Arambakkam police sent the body to the Ponneri Government hospital for autopsy.
-PTC News