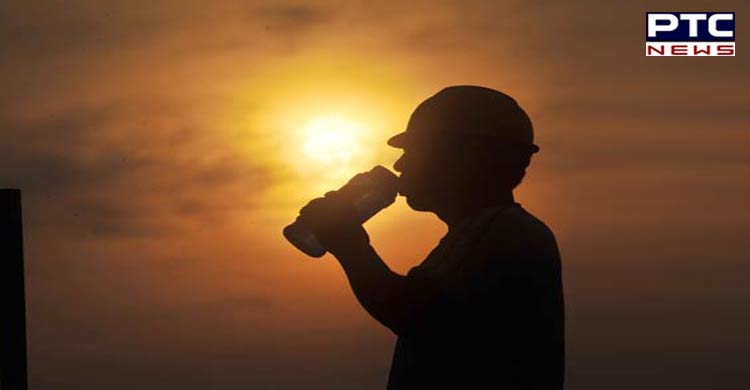 Beijing (China), June 29: China issued a yellow alert for high temperature and heatwave in various parts of the country on Wednesday.

Several areas of Shanxi, Shaanxi, Gansu, Sichuan, Chongqing, Henan, Anhui, Hubei, Hunan, Jiangxi, Zhejiang, Fujian, Guangdong, Hainan, Xinjiang, and Inner Mongolia are expected to record temperatures of 35 to 36 degrees Celsius on Wednesday during daylight hours, according to the National Meteorological Center, Xinhua reported.
The forecast also stated that in some of these areas, the temperature might reach 39 or 40 degrees Celsius.
The local media claimed that the residents were advised to refrain from working outside during the daytime and that those who must be exposed to the high temperatures should take the appropriate precautions.
In China, weather warnings are colour-coded into four tiers, with red denoting the most severe alert and orange, yellow, and blue signifying the less severe warnings.
Also Read |Udaipur beheading incident: Section 144 imposed across Rajasthan for one month; probe on
The yellow alert for rainstorms in numerous regions of the country was renewed earlier on Monday by China's National Meteorological Center.
The centre has also recommended halting outdoor operations in risky areas due to severe thunderstorms and torrential rain, and it has urged airports, railways, expressways, and water transportation companies to implement safety measures like temporary closures, speed limits, or flight restrictions to ensure the safety of passengers and staff.
Drivers have been cautioned as transport authorities were asked to direct traffic. The centre had instructed local authorities to be ready for rainstorms, thunderstorms, gales, and hail as well as to be careful about flash floods, landslides, and mudslides.
Also Read | Punjab likely to lose Rs 15k crore as GST compensation ends
-PTC News