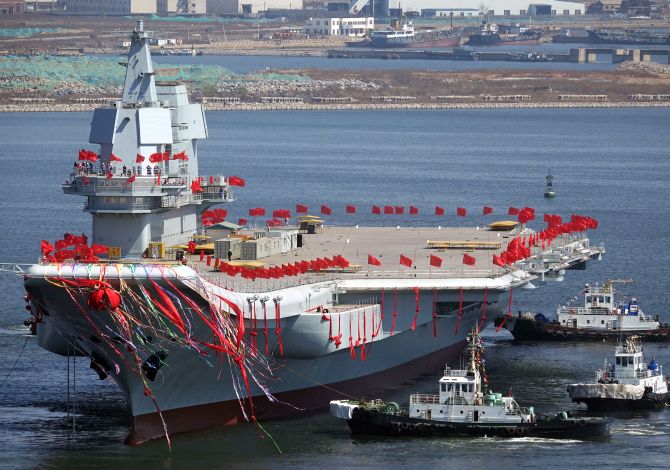 Dalian: China on Wednesday launched its second aircraft carrier, the first to be developed and built indigenously, in a Dalian shipyard in Liaoning Province.
It is China's second aircraft carrier, coming after the Liaoning, a refitted Soviet Union-made carrier that was put into commission in the Chinese People's Liberation Army (PLA) Navy in 2012, reports Xinhua.
The main body of the carrier has been completed, with equipment of major systems including propulsion and electricity installed. After the launch, it will undergo equipment debugging, outfitting and comprehensive mooring trials.
ANI