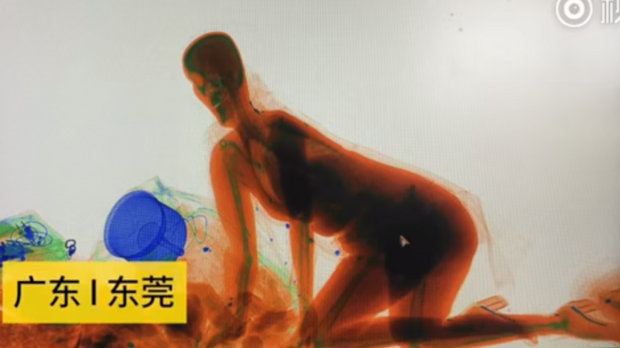 Chinese woman goes through X-ray luggage scanner to protect her bag: A woman while travelling back home to celebrate the week-long Chinese New Year and the Spring Festival lunged into the X-ray scanner much to the horror of the officials.
The incident took place at Dongguan railway station.
The unidentified woman is seen approaching the security checkpoint and loading her luggage onto the scanner conveyor belt in the CCTV video.
However, after being told that she must also scan her handbag, she climbed on the machine, Hong Kong based South China Morning Post reported.
The machine operators tried their best to put off the woman, however in the end she travelled through full length of the conveyor and emerged unscathed along with assorted items of baggage.
As per the reports, she was apparently concerned about leaving her handbag unattended in the scanner, so went in after it.
-PTC News