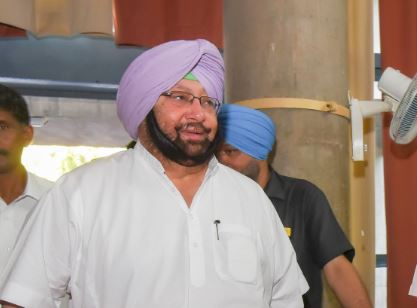 Chandigarh: Punjab Chief Minister Captain Amarinder Singh has called a meeting of the state Director General of Police (DGP) and other concerned officials on April 19, to review the security being given to political and other VIPs.
The review meeting will decide on security levels for VIPs across categories based on need and existing threat perceptions, an official spokesperson disclosed here on Friday. Political considerations and interference will not be allowed to influence any decisions in this regard, which will be taken solely on the grounds of the threat perceptions and necessity, he added.
Since threat perceptions change from time to time, there will be regular and periodic reviews of the security to be provided to political leaders and other VIPs, the spokesperson pointed out, adding that the April 19 review meeting will be in line with this strategic approach.
The spokesperson further said that periodic reviews would help keep the security allotment at reasonable and necessary levels, thus reducing the drain on the state's coffers, which the Congress government had inherited from the previous regime in a state of bankruptcy.