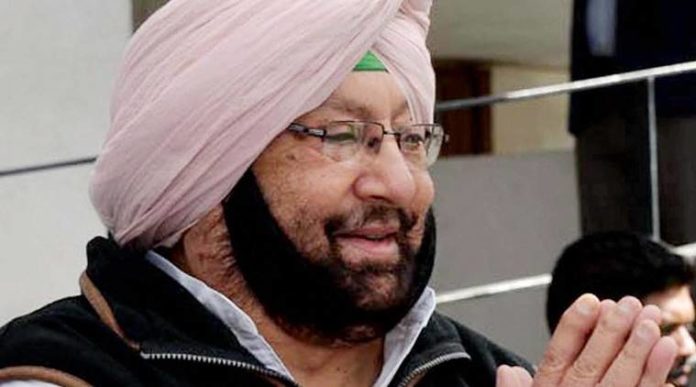 CM Directs PSEB to continue with old history textbooks for class XI & XII till review of syllabus completed
Punjab Chief Minister Captain Amarinder Singh on Monday directed the Punjab School Education Board (PSEB) to continue with the existing history textbooks of year 2017-18 for Classes XI and XII pending completion of the review by the Expert Group.
The directive has been issued in view of the need for clarity on the syllabus for the students as they were almost in the middle of their academic year.
The Expert Group of eminent historians was constituted by the state government on 11th May 2018, in response to concerns raised in certain quarters regarding alleged errors and discrepancies in the syllabi of History for Classes XI and XII. The Group is chaired by Prof. Kirpal Singh and comprises Dr. JS Grewal, Dr. Indu Banga, Dr. Pirthipal Singh Kapur along with Dr. Balwant Singh Dhillon and Dr. Inderjeet Singh Gogoani, both representatives of SGPC.
According to an official spokesperson, the Chief Minister had asked the Education Minister to ensure a comprehensive review by the Expert Group, taking into consideration all the complaints and suggestions received earlier.
The Chief Minister had also directed the Education Minister to ensure that individual chapters of history books are not released by PSEB, and only a textbook properly vetted and approved by the Expert Group and the Government is published after proper diligence, said the spokesperson.
Also read: PSEB likely to declare Class 12 results on April 23
The spokesperson said the Captain Amarinder Singh led government was fully committed to ensuring that students in the State receive proper instruction in history. The history taught to them should be factually correct and backed by evidence, without any dilution in the coverage of Punjab and Sikh history, the Chief Minister had directed.
In line with this, the Expert Group had been asked to exercise oversight on the entire syllabus and contents of textbooks prescribed for History by the Punjab School Education Board, and to ensure that there are no factual discrepancies in the textbooks.
-PTC NEWS