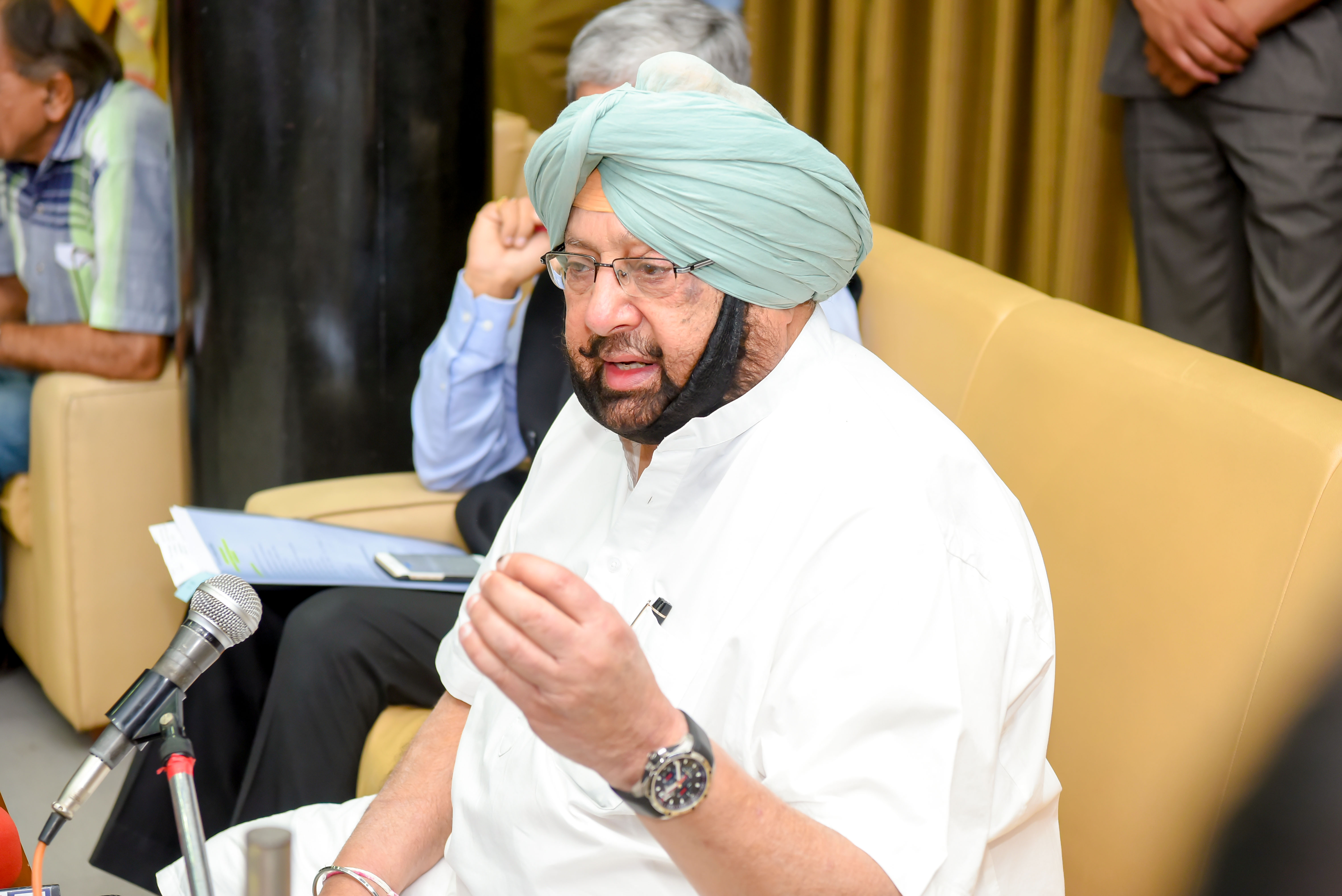 Chandigarh: Punjab Chief Minister Captain Amarinder Singh has assailed what he described as the misleading propaganda of political and religious outfits against his stand on fundamentalism and radicalism, as manifested in his decision not to meet the Canadian defence minister during the latter's forthcoming visit to India.
The reactions showed that these outfits, including Aam Aadmi Party (AAP), were completely lacking in national pride, said the Chief Minister.
Captain Amarinder asserted that the state government was regularly tracking and monitoring the activities of Khalistani sympathizers and others having any kind of links to extremist forces inimical to India. Our assessments and decisions are based on these reports, he said, reiterated that while he was ready to provide security and protocol treatment to Harjit Singh Sajjan, during his proposed visit to India later this month, there was no question of meeting the Canadian minister.
Captain Amarinder made it clear that the security and protocol treatment to be provided to Sajjan, when he visits Punjab, would be at par with what would be accorded to the Indian defence minister on a visit to Canada. It will be neither more nor less, while keeping in view the threat perceptions against Sajjan, the Chief Minister added.
Captain Amarinder came down heavily on the Shiromani Gurdwara Prabhandak Committee (SGPC) for their criticism of his stance, saying the religious body, which claims to protect the interests of Sikhs and the ethos of Sikhism, seemed to have forgotten the treatment meted out to its leaders by hardliners in Canada. Do they have no sense of pride, he asked, adding that those opposing his principled stand on the issue were encouraging Khalistani sympathizers, thus fanning the possibility of the revival of Sikh extremism.
Captain Amarinder pointed out that he had not expressed antagonism towards all Sikhs settled in Canada but only towards a miniscule population which is sympathetic to the Khalistani cause. He had always been proud of the achievements of Sikhs settled abroad and held them in high esteem, said the Chief Minister.
Reacting to Aam Aadmi Party (AAP) leader Sukhpal Singh Khaira statement on the issue, Punjab Power & Irrigation Minister and senior Congress leader Rana Gurjit Singh said AAP's own Khalistani sympathies had already been exposed in the run-up to the Punjab assembly elections. Alleging that Khaira himself had been going around the US and Canada to collect funds for his party from Khalistani sympathizers, the minister demanded a probe by the Enforcement Department and the Income Tax Department into the matter.
Rana pointed out that several Sikh Liberals in Canada had quit Justin Trudeau's Liberal Party alleging hijacking of the party by World Sikh Organization (WSO), which is known to have strong Khalistani leanings. Sajjan's father Kundan Sajjan is, in fact, a veteran WSO board member, he further observed, adding that Canadian media had been quite vocal in highlighting the protests of such Sikh Liberals against the perceived extremist leanings of some of the ministers of Trudeau's cabinet as well as members of his party.