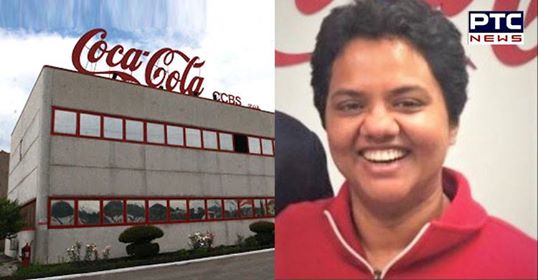 Coca-Cola elevates Asha Sekhar to VP and chief digital officer, India and SWA
Coca-Cola India today promoted Asha Sekhar to Vice President and Chief Digital Officer of India and South West Asia. It is a newly designed leadership role that will keep a track of company's journey towards digital transformation.
In her new role, Asha Sekhar would be strengthening foundations of business growth that will drive opportunities that would collectively make Coca-cola India's digital ecosystem.  Asha Sekhar would continue leading media and marketing responsibilities.
Digitalization is redefining the ways companies connect and interact with their audience and do business.
Asha Sekhar is an expert that delivers the consumer-centric digital experience and that this expertise will help them be more relevant and future ready. The newly-designed role would help them address development business needs.
Also Read Kabir Khan to make digital series debut with Amazon Original
Sekhar would be reporting to Krishnakumar. He is a Coca-Cola veteran who has spent over 13 years in the company.
Sekhar has been able to make a significant change to drive media strategies for Coca-Cola India.
As a core part of the marketing function, Sekhar has been a significant change agent for driving media strategy.
-PTC NEWS