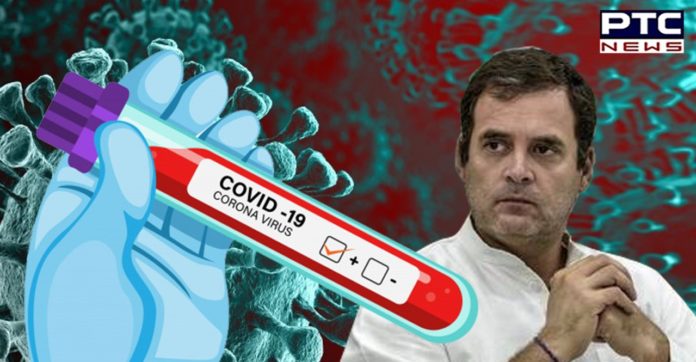 Coronavirus News: Congress leader Rahul Gandhi has tested positive for the coronavirus, the politician informed on Tuesday.

Rahul Gandhi took to Twitter to confirm the news that he has tested positive for coronavirus.
Also Read | Avoid travel to India, even if fully vaccinated: US health body advisory
He tweeted: "After experiencing mild symptoms, I've just tested positive for COVID. All those who've been in contact with me recently, please follow all safety protocols and stay safe."

Earlier, Rahul had cancelled all his public rallies in poll-bound West Bengal amid the escalating coronavirus situation in the country.
Also Read | Coronavirus: India records over 2.5 lakh COVID-19 cases yet again, record rise in deaths
Even as he had condemned the Centre's covid-19 vaccination policy wherein all aged 18 and above can get themselves vaccinated from May 1. He termed it 'discriminatory' as it leaves no guarantee for weaker sections of the eligible population.
He had tweeted: "No free vaccines for 18-45 yr olds; Middlemen brought in without price controls; No vaccine guarantee for weaker sections; GOI's Vaccine Discrimination – Not Distribution- Strategy!"
On Monday, the former Prime Minister and senior Congress leader Dr Manmohan Singh wes tested positive for the novel coronavirus.
"Dear Dr. Manmohan Singh Ji, Wishing you a speedy recovery. India needs your guidance and advice in this difficult time," RaGa tweeted.
Meanwhile, Delhi Chief Minister Arvind Kejriwal has isolated himself after his wife Sunita Kejriwal tested positive for COVID-19.
Click here to follow PTC News on Twitter
-PTC News