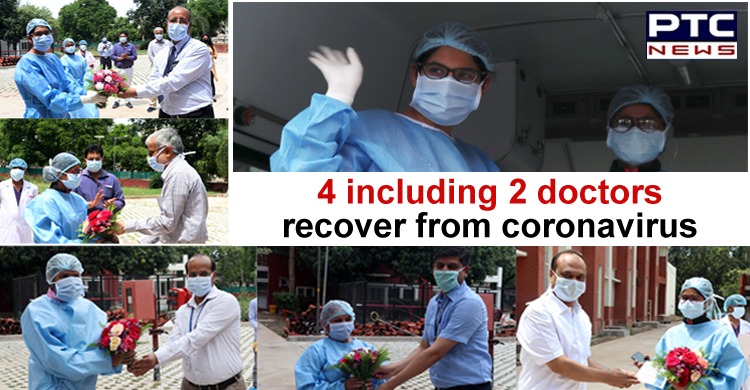 Four more persons including two doctors at GMCH, Sector 32 and other two from the Bapu Dham colony were discharged from the Postgraduate Institute of Medical Education and Research (PGIMER)'s COVID Hospital on Monday. Following their discharge, the total number of those declared cured and discharged from PGIMER has gone up to 24.

The discharged persons were greeted with the flowers and best wishes as they left the hospital and got into the homebound ambulances. While commending the efforts of the PGIMER team, Jagat Ram, Director PGIMER stated, "The discharge of every person is a success story for the COVID-19 team, strengthening our resolve to gear up further and win this battle of COVID-19.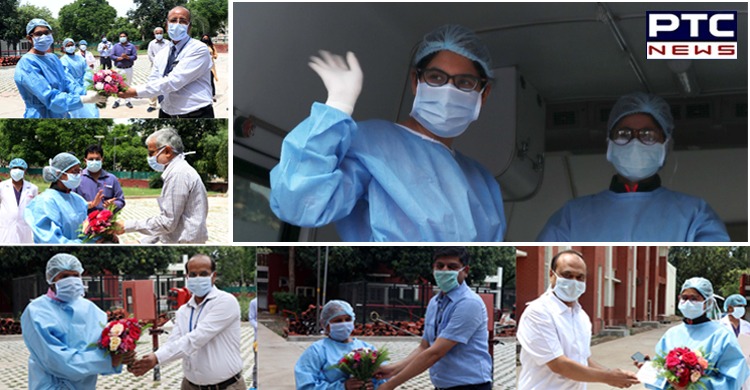 The Director also appreciated them for their cooperation and trust in the hospital team and urged them to take forward the messages of observing precautions of wearing masks, hand washing, social distancing among the community. "This will be your biggest service to the medical fraternity who is risking their own lives to save the lives of others," the Director added.

Both the female doctors as well as the other two from Bapu Dham discharged on Monday were tested positive during routine screening, being the contacts of Health Care Worker at GMCH, Sector 32 who had tested positive earlier.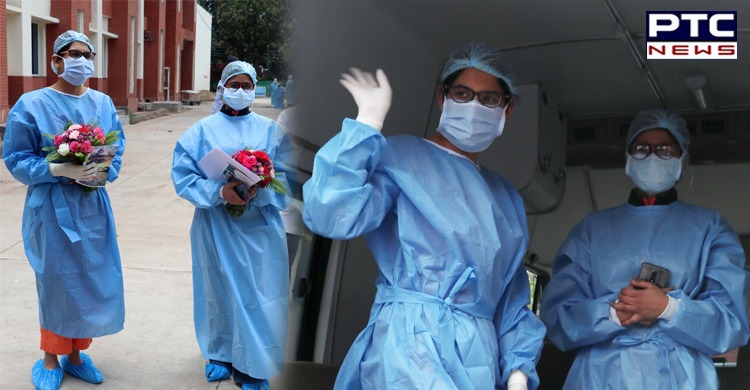 Expressing their gratitude to the PGIMER team for their care and compassion, both the young doctors said, "It was more of a mental fight than the physical one. So we need to keep our cool, count each day as one day and follow the advice of the doctors diligently to get cured."
Also Read | States/UTs must ensure unhindered movement of doctors, healthcare workers: MHA
The residents from Bapu Dham were pretty emotional at their send-off as one of them said with folded hands, "The medical team has been the embodiment of God to us. It is because of them that we are alive today and got the opportunity to meet up our families," as he signed off.
-PTC News