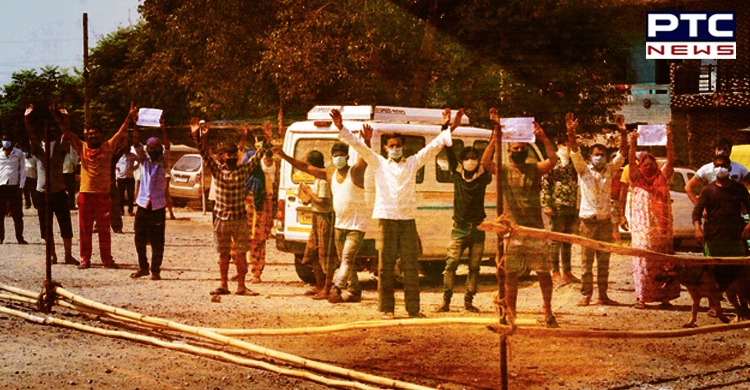 While coronavirus cases in Chandigarh have been rising at a rapid pace, the Administration has decided that there is no need to continue the containment zone practices and protocols in some areas.

Areas Removed from Containment Zone:
Block of 24 houses from House no. 2778 to 2801 in Sector 40, Chandigarh.
Block of 32 flats from House no. 6445 to 6448-C and House no. 6449 to 6452-C in Sector 56, Chandigarh.
Block of 11 houses from House no. 491 and House no. 501 to 506 in Sector 15, Chandigarh.

Also, the Chandigarh Administration on Monday decided to lift the night curfew in compliance with the Central Government's directives under Unlock 4.
The Administrator has directed the doctors to focus on symptomatic patients and to take special care of their health. He also mentioned that coronavirus positive persons staying in home isolation should be regularly monitored.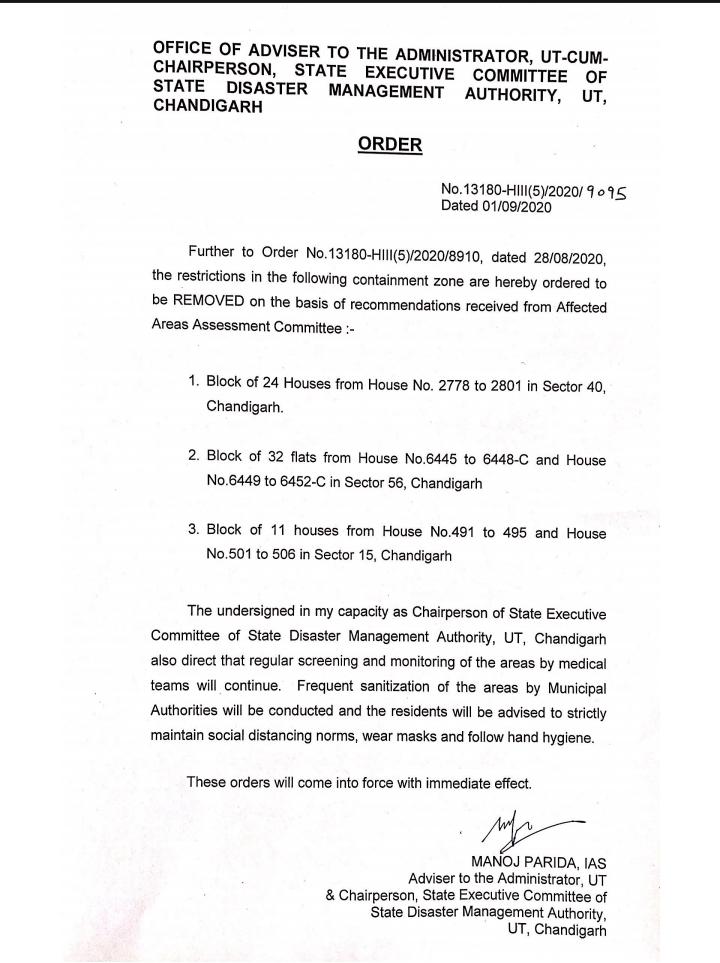 Also Read | Punjab CM orders SIT probe in attack on Suresh Raina's kin
The Administration has also said that they should be brought to the hospital in case there is deterioration or aggravation of their medical condition. The Control Room must check their status every day over the phone and the ambulance should be in readiness to shift them to the hospital. Such a facility should be available round-the-clock.
-PTC News