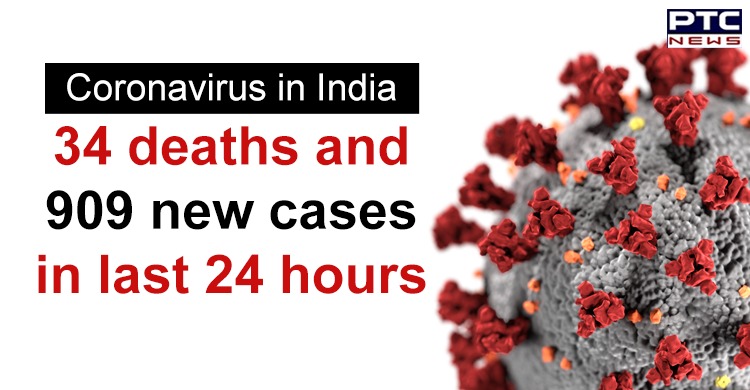 The total number of coronavirus (COVID 19) cases in India has surged to 8356 on Sunday after reporting 909 fresh cases and 34 deaths in the last 24 hours. Out of 8356, 716 have been cured and discharged while the death toll has increased to 273, according to the Ministry of Health and Family Welfare.

Currently, there are 7367 active coronavirus cases in the country. India's total number of Coronavirus positive cases rises to 8356 (including 7367 active cases, 716 cured/ discharged/ migrated and 273 deaths). Meanwhile, the highest number of coronavirus cases has been reported from Maharashtra in 1761, including 127 deaths, followed by Delhi at 1069, including 19 deaths.

Meanwhile, Tamil Nadu has reported around 969 cases and 10 deaths while Rajasthan reported 700 deaths and 3 deaths. Uttar Pradesh has reported around 452 coronavirus cases including 45 cured patients and 5 deaths. The other states which have crossed 200-mark for coronavirus positive cases also include Madhya Pradesh (532), Telangana (504), Gujarat (432), Andhra Pradesh (381) and Kerala (364).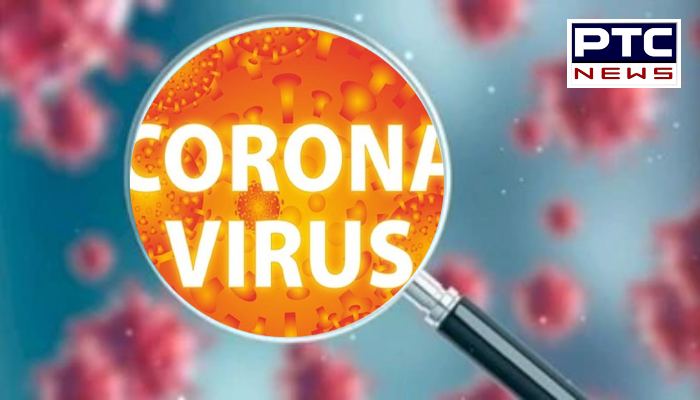 Chandigarh has so far reported just 19 cases while 207 cases have been reported from Jammu and Kashmir and 15 from Ladakh. Punjab reported 158 cases out of which 20 have been cured and discharged. The state has recorded 12 deaths so far. Assam has confirmed the number of coronavirus cases at 29, while Manipur and Tripur have reported two cases each.
Also Read | "No community transmission in India"
"PM has taken the correct decision to extend lockdown"
After video-conference of Prime Minister Narendra Modi with chief ministers, Delhi Chief Minister Arvind Kejriwal said in a tweet: "PM has taken correct decision to extend lockdown. Today, India's position is better than many developed countries because we started lockdown early. If it is stopped now, all gains would be lost. To consolidate, it is imp to extend it."
-PTC News