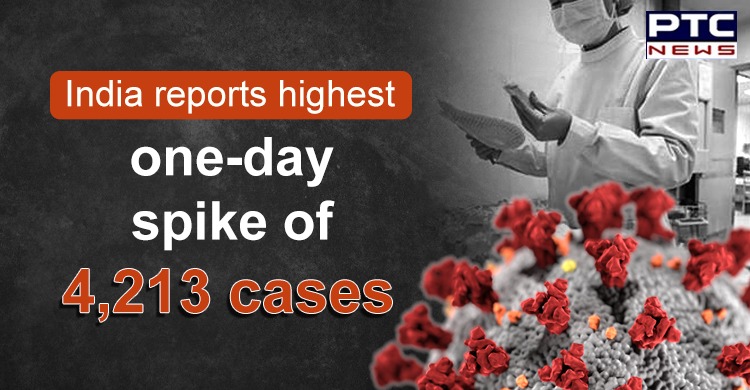 The total number of coronavirus (COVID 19) cases in India has climbed to 67,152 after 4,213 new positive cases were reported in the last 24 hours, as of Monday morning. According to the Ministry of Health and Family Welfare, the death toll stands at 2206.

The Health Ministry was quoted by news agency ANI as saying: "Total cases in the country now at 67,152, including 44,029 active cases, 20,917 cured and discharged cases and 2,206 deaths."

In Maharashtra, the coronavirus cases have climbed to 22,171, followed by Gujarat that has 8,194 COVID-19 cases and Tamil Nadu at 7,204 so far. Maharashtra has so far reported the highest number of deaths, at least 832, followed by Gujarat 493 and Madhya Pradesh 215. At least 6,923 people in the national capital have been diagnosed with the novel Coronavirus.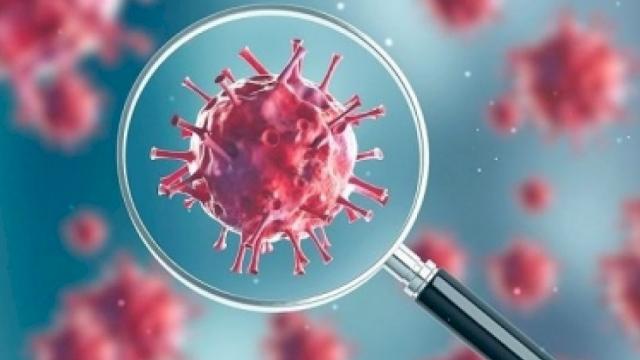 Other states which have reported more than 3,000 cases of coronavirus are Rajasthan 3,814, Madhya Pradesh 3,614 and Uttar Pradesh 3,467. Other major states and Union Territories that have more than 1,000 COVID-19 cases are Andhra Pradesh 19,80, West Bengal 1,939, Punjab 1,823 and Telangana 1,196.
Also Read | COVID-19: Health Ministry issues revised guidelines for home isolation
Bihar has 696, Haryana 703, Jammu and Kashmir 861, Karnataka 848, Kerala 512, Odisha 377, Tripura 150. States/UTs with zero coronavirus cases are Arunachal Pradesh, Goa, Manipur, Mizoram and Andaman and Nicobar Islands. All patients have been cured in these states/UTs and no casualty reported from here so far.
-PTC News