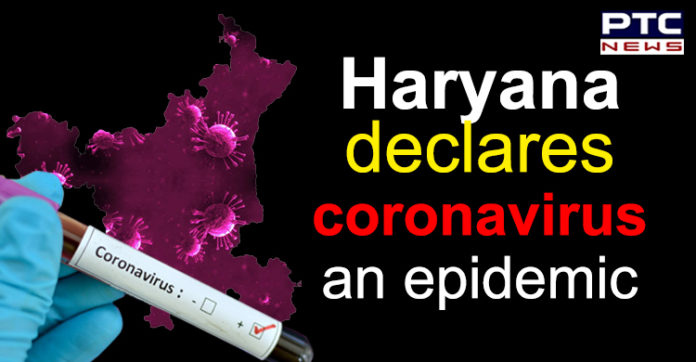 The novel coronavirus has been declared as an epidemic in Haryana on Thursday. The state Health Minister Anil Vij took to Twitter and wrote: "Covid -19 ( Corona Virus Disease ) declared an epidemic in Haryana." Meanwhile, the World Health Organization on Wednesday declared the coronavirus as a pandemic.

What is a pandemic?
Pandemic is a word that, if misused, can cause a fear that the fight is over, leading to unnecessary sufferings and deaths. A pandemic has nothing to do with the changes to the characteristics of a disease but it is linked with the concerns over its spreading. It is declared when a disease spreads around the world.

Havoc of Coronavirus
So far, 4,634 deaths have been reported from across the world with over 1,26,380 confirmed cases. China was affected the most but now it's reaching everywhere.
The major threat in Australia now
The Melbourne Cricket Ground said in a statement that "The Melbourne Cricket Club (MCC), as ground managers of Melbourne Cricket Ground (MCG), is aware that a person who attended the ICC Women's T20 World Cup Final at the MCG on Sunday, March 8, has now been diagnosed with coronavirus."
Also Read | WHO declares coronavirus a pandemic
Meanwhile, the Department of Health and Human Services (DHHS) has advised of the patron's diagnosis and has classified it as a low-risk of spreading COVID19 to surrounding members of the public and staff. The patron sat on Level 2 of the Northern Stand at the MCG in section N42.
Likewise, the DHHS recommended that those who were seated in N42 at Sunday's event should continue to go about their normal routine, with an increased focus on hygiene measures and should any flu-like symptoms emerge to consult with a medical professional.
-PTC News