Haryana Government has decided to roll-out telemedicine services in the State from Thursday onwards to provide better access to healthcare services to those people who are unable to visit hospitals. Apart from this, the coronavirus hospitals have been set up at 14 places with a bed strength of 3000.

Haryana Chief Minister Manohar Lal Khattar informed this during a video conferencing of Chief Ministers of States addressed by Prime Minister Narendra Modi from New Delhi. Meanwhile, Deputy Chief Minister, Dushyant Chautala and Health Minister Anil Vij were also present during this meeting.

The Chief Minister suggested that though at present there is adequate stock of PPE Kits in the State and orders for an additional 2.50 lakh such kits have been placed. He also emphasized the idea of rapid testing. He suggested that the Indian Council of Medical Research (ICMR) should further augment the testing facilities to effectively combat the COVID-19.
He thanked the Prime Minister for announcing Special Relief Package of Rs 1.70 lakh crore for poor, farmers and those engaged in the medical profession. He also requested the Central Government to defer the repayment of Rs 4000 crore of CCL and said that RBI should take up the debt payment.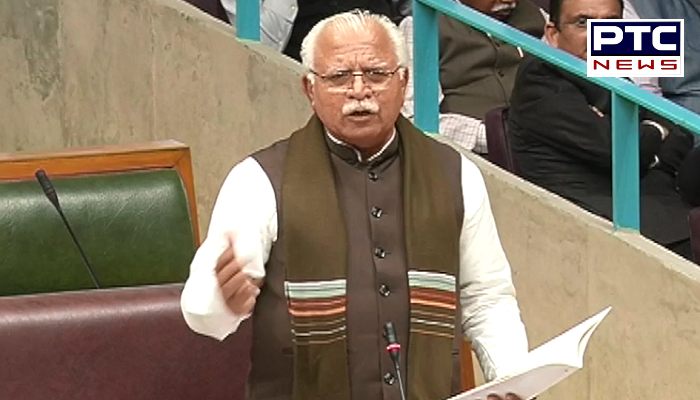 Manohar Lal also said that as compared to other States, the situation in Haryana is well under control. The Non-Government Organizations (NGOs), other social organizations, volunteers and people of the State are extending full support to the State Government in its fight against the novel coronavirus.
Also Read | Haryana reports first death due to coronavirus
He said that directions given by the Prime Minister from time to time and also by other Central Government departments are being followed in letter and spirit. The State Government has ensured the continuity in the supply chain of all essential commodities including medicines, he said. Adding, he said that Haryana has so far been successful in controlling the community transmission of the disease.
-PTC News