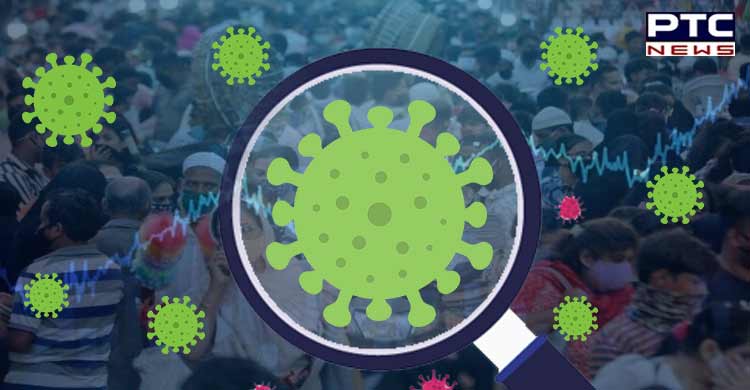 Coronavirus and Omicron in India Highlights: With 1,17,100 new cases in the last 24 hours, India's daily Covid-19 tally topped the one-lakh mark.

India recorded more than one lakh new cases in the last 24 hours as the Omicron variant continued to raise concern. As many as 302 deaths were reported while the active caseload accounted for 1.05 percent of the total tally.
Also Read | Maharashtra: 338 resident doctors test positive for Covid-19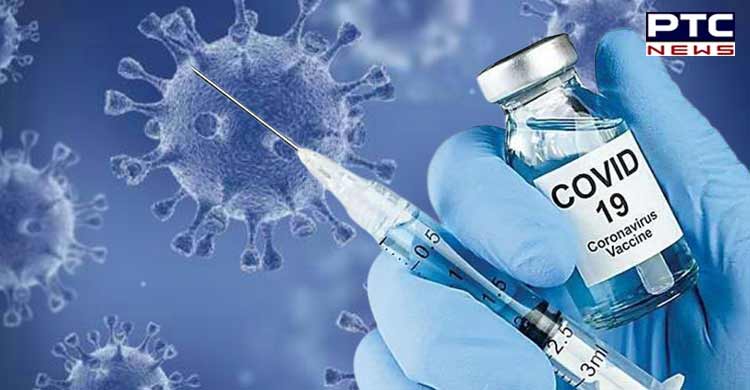 Meanwhile, India reported 30,836 recoveries and 302 deaths in the last 24 hours. In India, the daily positivity rate has increased to 7.74 percent while the active cases have reached 3,71,363.
Also Read | PM Modi's 'security breach': SC orders protection of records pertaining to PM's movement in Punjab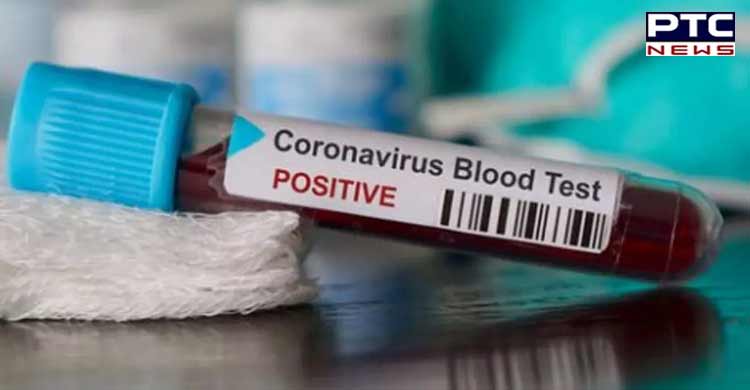 The total recoveries have gone up to 3,43,71,845 while the death toll has climbed to 4,83,178.
Coronavirus and Omicron in India Highlights:
13:56 pm | Prime Minister Narendra Modi said that "Out of the entire eligible population, over 90 percent of India's population has at least got one dose. In just 5 days, over 1.5 crore children aged between 15-17 have been given a dose."
13:27 pm | Karnataka reported 107 Omicron variant of COVID-19 cases on Thursday taking the tally in the state to 333, informed state Health Minister Dr K Sudhakar.
11:44 am | Delhi Health Minister Satyendar Jain on Friday said that Delhi is likely to report over 17,000 new cases of Covid-19, with the positivity rate climbing to 17 percent.
11:24 am | MHA stated that Home Secretary Ajay Kumar Bhalla emphasised that it is necessary for all concerned authorities in Delhi and the NCR Region to come together to tackle the virus. He reiterated the need to have a unified strategy in the Delhi-NCR Region to tackle the Covid-19 pandemic.
11:12 am | MHA stated that "In view of the surge in no. of Covid-19 cases, especially of Omicron variant in Delhi-NCR, Union Home Secretary chaired a meeting on Thursday to review preparedness in Delhi-NCR, which includes Delhi and nine bordering districts in the States of Uttar Pradesh and Haryana."
10:31 am | More than 154.32 crores vaccine doses were provided to States/UTs so far. Over 18.14 crores balance and unutilized COVID vaccine doses are still available with the States/UTs to be administered, the Union Health Ministry said.
09:50 pm | Chhattisgarh: "In view of rising Covid-19 cases, the Surajpur district health dept has made functional about 600 oxygen beds, 60 ventilator beds. 20,000 medical kits for adults & 5000 for kids are in stock. These are ready to be used when required," said Gaurav Singh, District Collector.
09:45 am | A total of 3,007 Omicron cases were reported in 27 States/UTs of India so far. The number of persons recovered is 1,199, the Union Health Ministry stated. Read more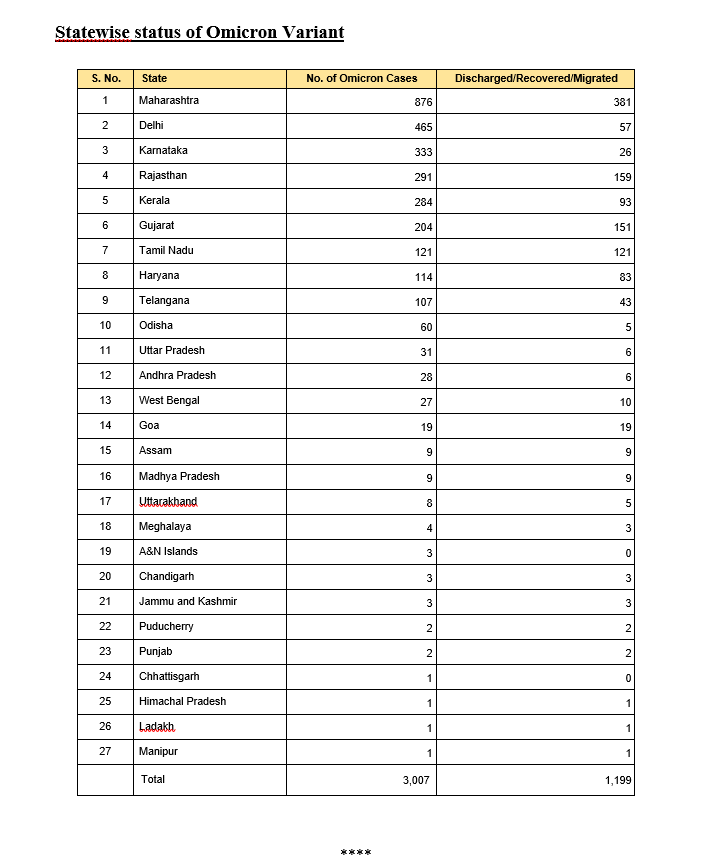 09:30 am | India reports 1,17,100 fresh Covid-19 cases, 30,836 recoveries, and 302 deaths in the last 24 hours.
-PTC News