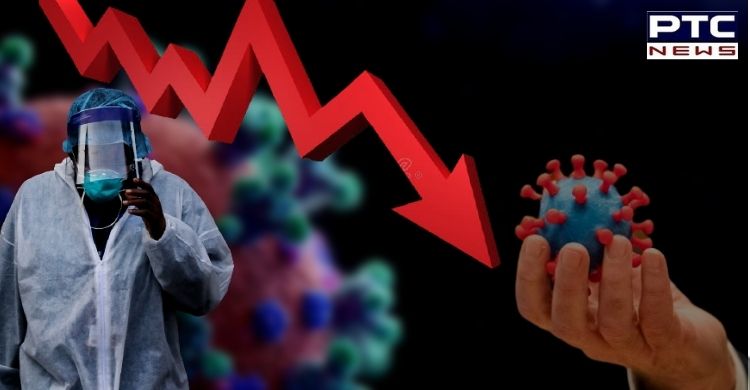 Coronavirus India Updates: The downward trend of coronavirus cases in India continued as the country on Tuesday reported 1.27 lakh new cases of COVID-19 in the last 24 hours.

According to the coronavirus updates given by the Union Health Ministry, India on Tuesday reported 1,27,510 new COVID-19 cases, 2,55,287 discharges, and 2,795 deaths in the last 24 hours.
Also Read | Coronavirus India Updates: Myths and Facts of COVID-19 vaccination; here is what PM Modi govt doing to vaccinate Indians
With this, the total number of COVID-19 cases has increased to 2,81,75,044 while total discharges have gone up to 2,59,47,629.
Also Read | Third wave of coronavirus in Maharashtra? Over 8,000 children test positive in 1 district
The death toll in the nation due to COVID-19 has reached 3,31,895 while active cases stand at 18,95,520. As of now, a total of 21,60,46,638 people in the country have been administered the COVID-19 vaccine.
According to the Indian Council of Medical Research (ICMR), a total of 34,67,92,257 samples have been tested up to May 31. Of which 19,25,374 samples were tested on Monday.
Meanwhile, the Union Health Ministry stated that India reported the lowest daily new cases of 1.27 Lakh in 54 days; a declining trend in new cases maintained.
The Active caseload has further declined to 18,95,520 as active cases decreased by 1,30,572 in the last 24 hours, it stated.
It further stated that a total of 2,59,47,629 recoveries have been reported across the country so far after 2,55,287 patients recovered during the last 24 hours.
With this, the recovery rate continued to increase, at 92.09 percent on Tuesday. Likewise, the weekly positivity rate currently pegged at 8.64 percent while the daily positivity rate dips to 6.62 percent.
Click here to follow PTC News on Twitter
-PTC News