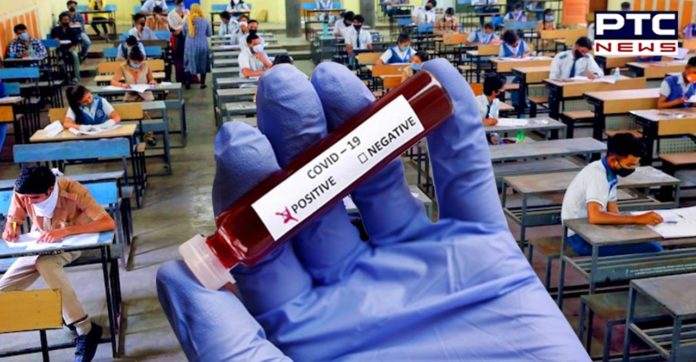 Coronavirus in Punjab: While Punjab schools have been reopened, there has been a constant fear in parents over the news regarding the teachers and students contracting COVID-19. The latest is from Sangrur's Dhuri, Jalandhar and Patiala's Tripuri where teachers from government schools have tested positive for coronavirus.

According to the information, two teachers from the government school in Dhuri (Sangrur) tested positive for the novel coronavirus. The health authorities had taken samples of 237 teachers out of which two of them tested positive.
Also Read | Punjabi singer Sardool Sikander passes away at Fortis hospital
On the other hand, three teachers from a government school in Tripuri, Patiala, tested positive for coronavirus. Likewise, the schools have been closed for two days.

In Jalandhar, 7 teachers tested positive for coronavirus these included 4 from St. Francis Convent School, one from a government school in Bhargava Camp, one from Sacred Heart Convent of Gakhalaan, and another teacher from a school in Shahkot.
This has again raised the fear of parents who have to give consent to their wards to attend the school.
Also Read | Delhi travelers! Don't forget to carry this document with you
Punjab schools were reopened while the coronavirus graph had started declining. However, the COVID-19 cases in the state have started rising.
Meanwhile, the Central government has deputed high-level multi-disciplinary teams to Maharashtra, Kerala, Chhattisgarh, Madhya Pradesh, Gujarat, Punjab, Karnataka, Tamil Nadu, West Bengal and Union Territory of Jammu and Kashmir for supporting them in COVID response and management and tackling the pandemic.
These States/UT have been advised to increase testing in a focussed manner in the affected districts with the appropriate split of RT-PCR and Rapid Antigen Tests.
Click here for latest updates on Education. 
-PTC News