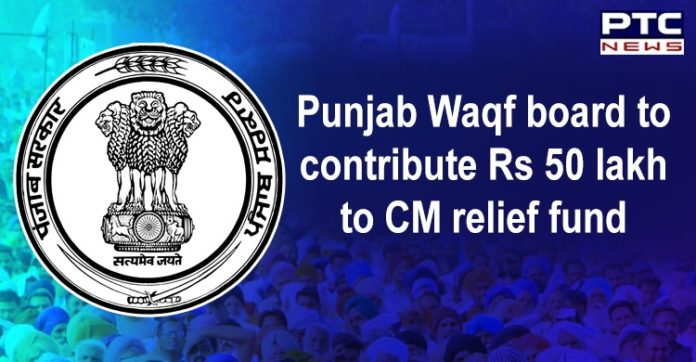 Punjab Waqf Board unanimously decided to sanction an initial contribution of Rs 50 Lakh to Punjab CM COVID-19 relief fund for the purchase of medical equipment and support to the needy households. Board also allocated an amount of Rs 50 Lakh for free distribution of essential items to the underprivileged in the difficult times that have arisen due to COVID-19.

Further, in order to support the more than 4500 widow pensioners and orphans registered with the board, the board decided to release the pension amount of the last 5 months that had been pending due to change in policy. The aid to Madrassas and Honorarium of the Imams was also ordered to be released.

Board also resolved that all Imams shall ensure that Masjids remain closed during the lockdown period and directions of the Government authorities are followed in letter and spirit. The further board requested all to generously contribute to the Central and State Government relief funds and also to take care of the poor families in their neighborhood. Board also appreciated the decision of the employees of Punjab Waqf Board to contribute 1-day salary to CM COVID-19 relief fund.
Punjab Mandi Board and market committees employees to contribute one day's salary
The serving and retired employees of Punjab Mandi Board and Market Committees have decided to contribute their one day's salary, nearly Rs One crore, in the Chief Minister's Relief Fund to combat coronavirus.
Also Read | Mohali reports first death due to coronavirus; death toll in Punjab 4
Chairman Punjab Mandi Board Lal Singh said that the Marketing and Engineering Wings of Mandi Board and all working and retired employees of Market Committees would give one day's salary for the help of those who are badly affected amid lockdown due to coronavirus.
-PTC News