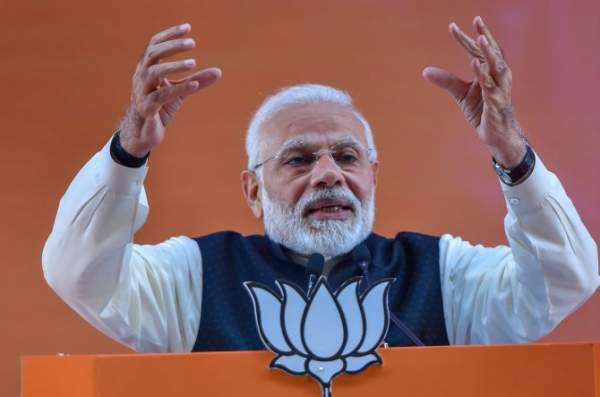 Prime Minister Narendra Modi today said if he returns to power, corruption, dynastic politics, loot in the name of the poor and politics of caste and religion will stop.
He was speaking at an election meeting at Forbesganj in Bihar.
Mr Modi alleged that the Congress party had put vote bank politics above the national interest while it was in power at the Centre.
He said Opposition parties were spreading lies that if he returns to power, the reservation system will be tampered with.
Later, speaking at a rally at Alampur ground in Bareilly, Uttar Pradesh, Prime Minister Modi said, the country has achieved many milestones in sectors like sanitation, bank accounts and Ujjwala scheme because of a powerful government at the centre.
He said that the speed of development has increased in the last 5 years in the country.