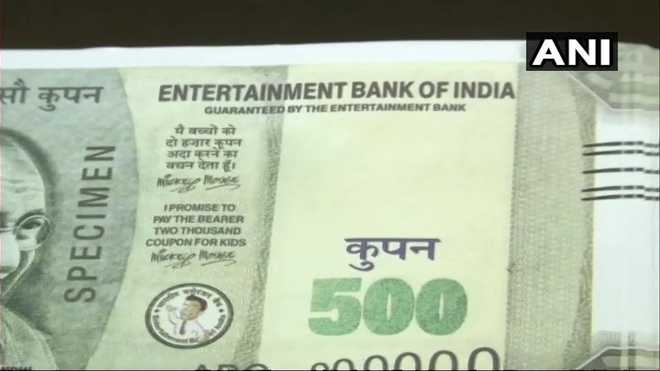 Couple dupes jeweller with 'Entertainment Bank Of India' notes in Ludhiana
A couple duped a jeweller in Ludhiana, Punjab by giving him fake currency notes of 'Entertainment Bank of India' for the purchase of 56 grams of gold jewellery worth Rs 1.90 lakh.
Shop owner Shyam Sundar Verma said he came to know about the fake notes after the couple left.
"A couple came and showed their interest in buying gold jewellery. Once the price was calculated, they handed me notes wrapped in a polythene bag and left in a hurry. After they left, I discovered the notes were fake. The notes had 'Entertainment Bank of India' written on it in place of Reserve Bank of India," Verma said.
The CCTV clips procured by the police revealed that the couple arrived in a car, which did not even have registration plate on it. Following the information an FIR was registered.
-PTC News