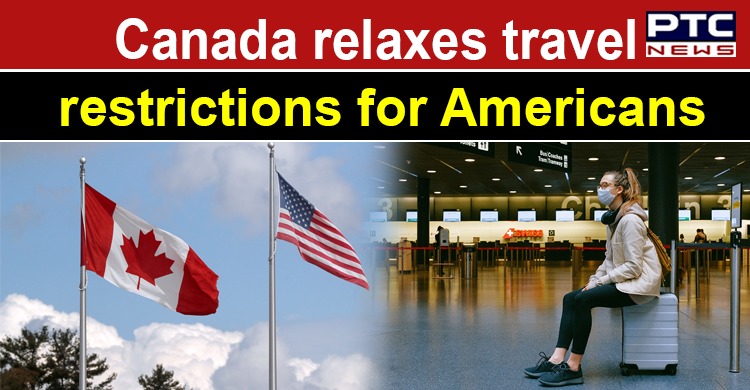 Canada on Monday lifted the ban on the entry of Americans for non-essential travel, while the United States still maintains restrictions for Canadian citizens amid the Covid 19 outbreak.

Citizens of the United States and those with a permanent residence permit must be fully vaccinated and have a negative Covid 19 test no older than three days to cross one of the longest and busiest land borders in the world.
Also read | Drag-flicker Gurjit Kaur to reach Amritsar on August 11
Passengers must also fill out a detailed check-in on the arriveCAN app before crossing. Although passengers must register, the Canadian Border Service (CBSA) cannot predict how many people expect to enter Canada.

The US-Canadian border has been closed to non-essential travel since March 2020 as part of measures to curb the spread of Covid 19.
Also read | Rousing welcome to Indian men's hockey team in Delhi
The United States will extend the closure for all non-essential travel for Canadians until at least August 21, which also applies to the Mexican border. But the Biden administration is beginning to prepare for a gradual opening. The main requirement would be that almost all foreign visitors to the United States must be vaccinated against Covid 19.
-PTC News