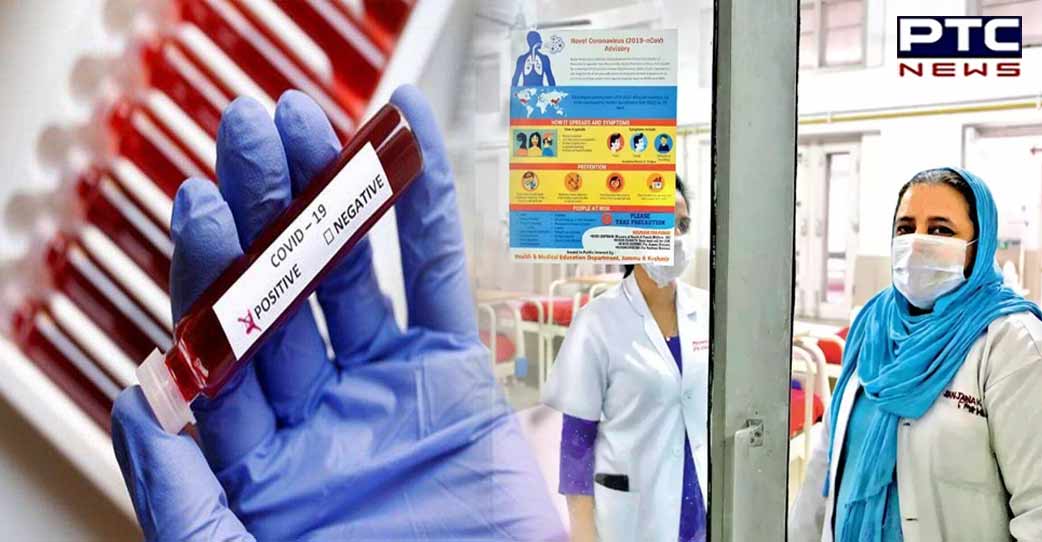 Mohali, August 13: Amid a rise in Covid-19 cases in Punjab, the state government has
issued an advisory to contain the spread of the virus.

As per the instructions issues on Saturday, the wearing of appropriate masks had been made mandatory in all educational institutions, government and private offices and indoor/outdoor gatherings, malls, public places.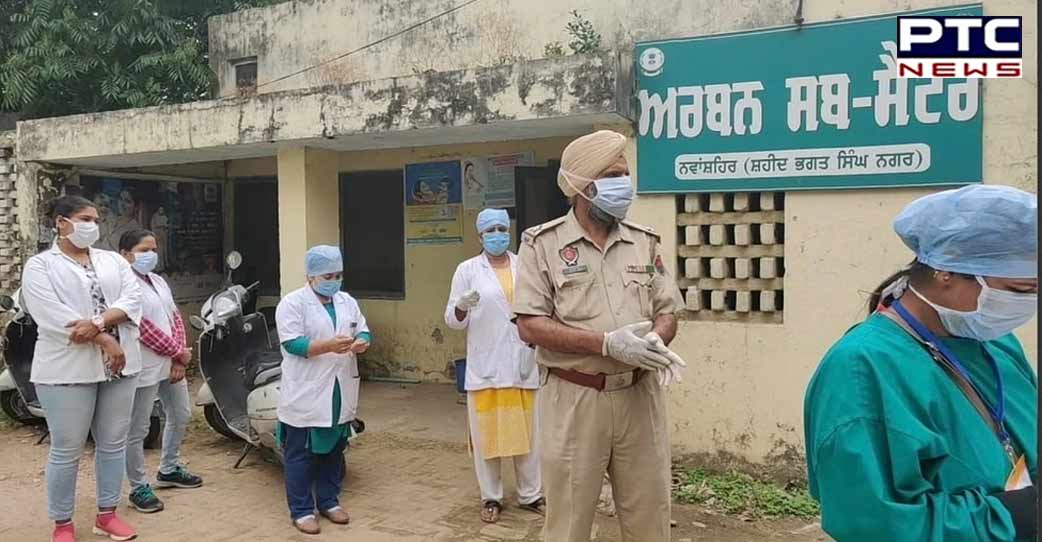 Further, it has been directed to follow Covid-appropriate behaviors such as social
distancing, respiratory etiquettes and no spitting at public places. Anyone having symptoms of Covid-19 must get tested and follow protocol.
Also Read | Punjab farmers all set for another Singhu-like andolan outside Phagwara's sugar mill
All hospitals/labs/collection centres offering testing for Covid-19 must upload the details of tests, including negative, on COVA portal of the Government of Punjab as well as intimate complete testing details to respective district and state Covid-19 cell.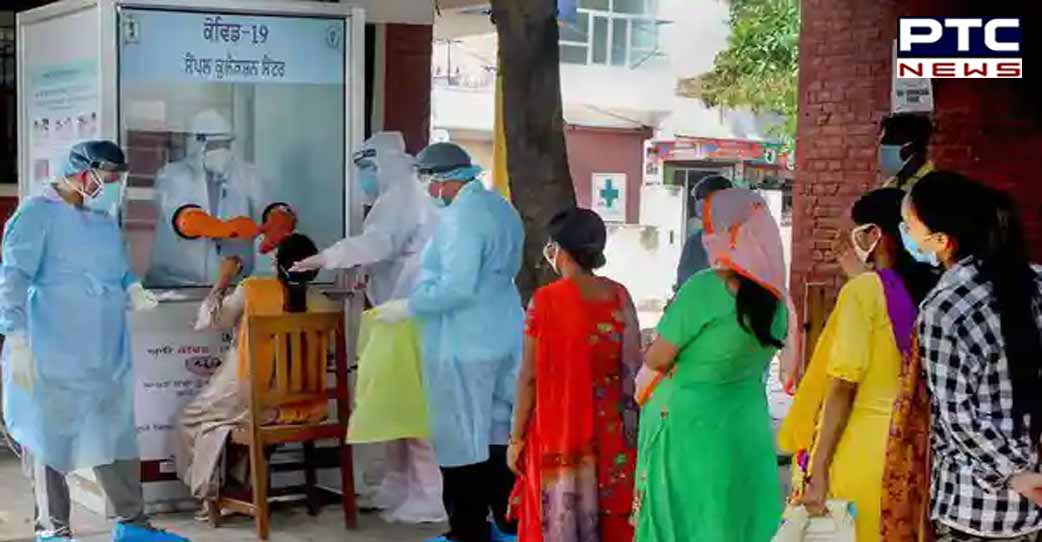 Those due for the second dose and precautionary dose of Covid-19 vaccine
must take it at the earliest. The decision of the government in this regard should be implemented strictly and also disseminated for compliance.
Also Read | PUNBUS, PRTC contractual employees call for 3-day strike over regularisation issue
Read order in detail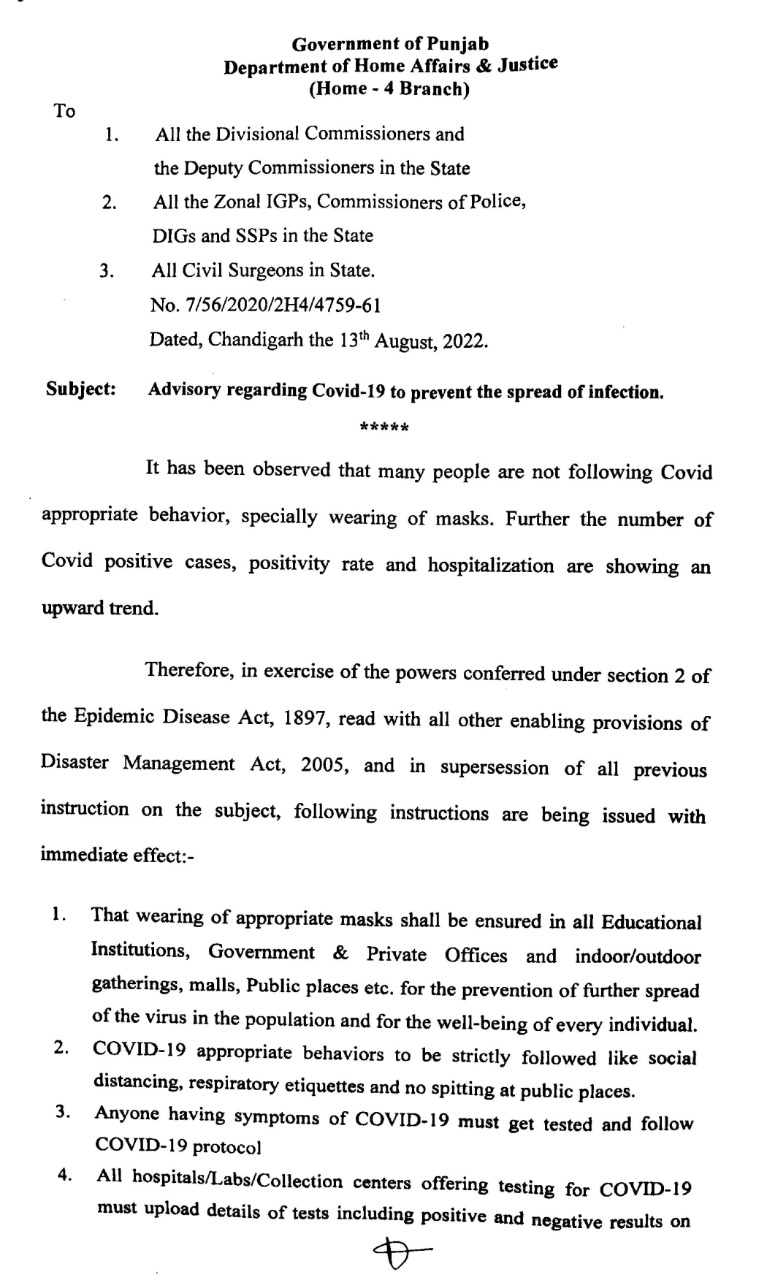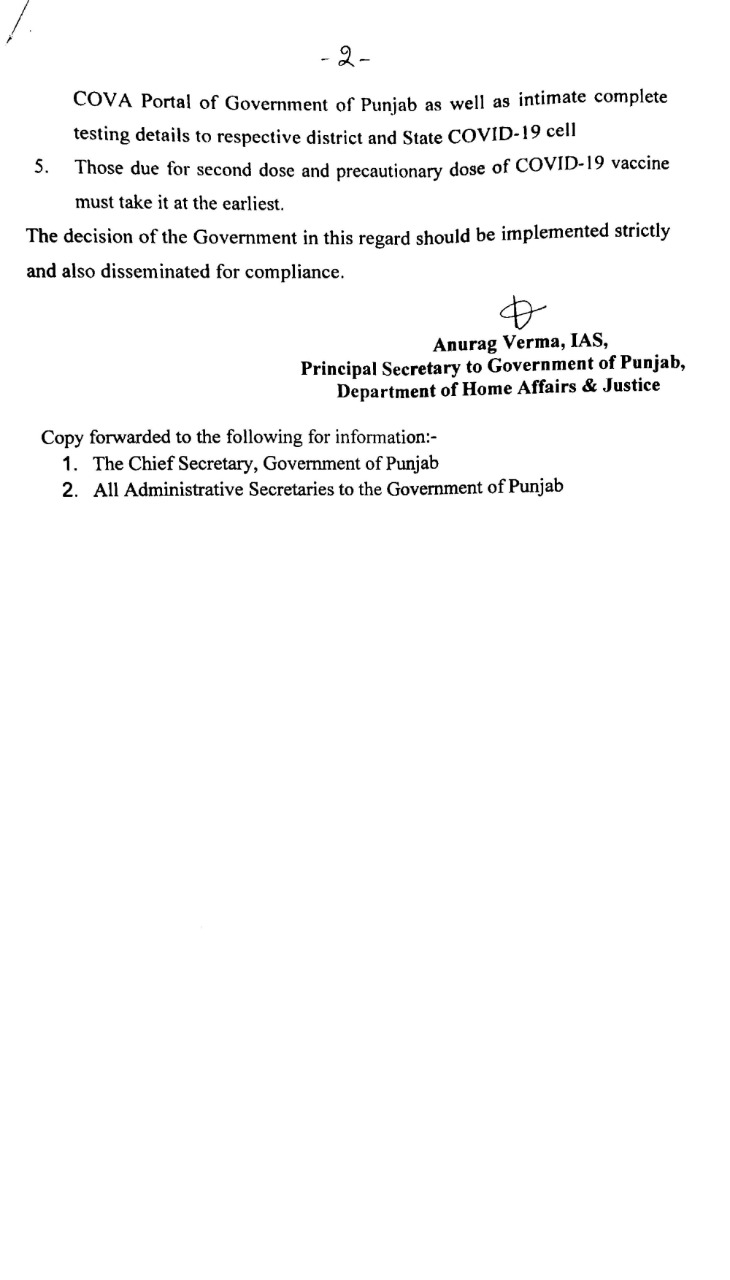 -PTC News