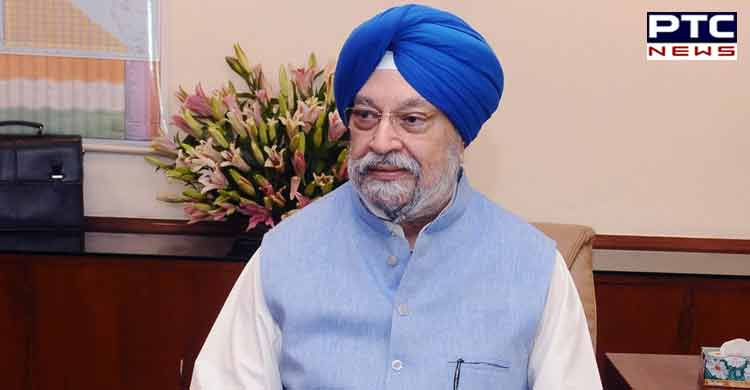 COVID-19 vaccination: Amid criticism by the opposition parties over the shortage of COVID-19 vaccine, the Union Minister of Civil Aviation Hardeep Singh Puri on Saturday said that vaccines in Punjab were being sold at higher prices.

"In Punjab, the COVID-19 vaccine which should be provided free of cost to people was being sold at higher prices," he said.
Also Read | Myths and Facts of COVID-19 vaccination in India; here is what PM Modi govt doing to vaccinate Indians
Adding, Hardeep Singh Puri said that the Covishield vaccine was purchased at Rs 309 is being sold at Rs 1,560.
He said that the Punjab government's officer and in charge of COVID-19 vaccination on May 29 has disclosed some data and pointed out that 4.29 lakh doses of Covishield procured at Rs 13.25 cr while its average amount Rs 309.
Also Read | Coronavirus India: Third wave of coronavirus in Maharashtra? Over 8,000 children test positive in 1 district
Adding, he said that 1,14,190 Covaxine doses were procured at Rs 4.70 cr while its average amount is Rs 412.
The Centre has distributed 50 percent of vaccines to States/UTs to administer vaccines to people free of cost, he said.
Furthermore, he said that states were profiteering on their own procurement. If these (above) figures were true then the real amount of profit was not just Rs 2.40 cr, Puri added.
Even as he slammed Congress leader Rahul Gandhi who has been saying "where are our children's vaccines?"
To this, he replied: "In Rajasthan, it's (vaccines) been dumped in the garbage, and in Punjab, people were making a profit out of it.
Click here to follow PTC News on Twitter
-PTC News