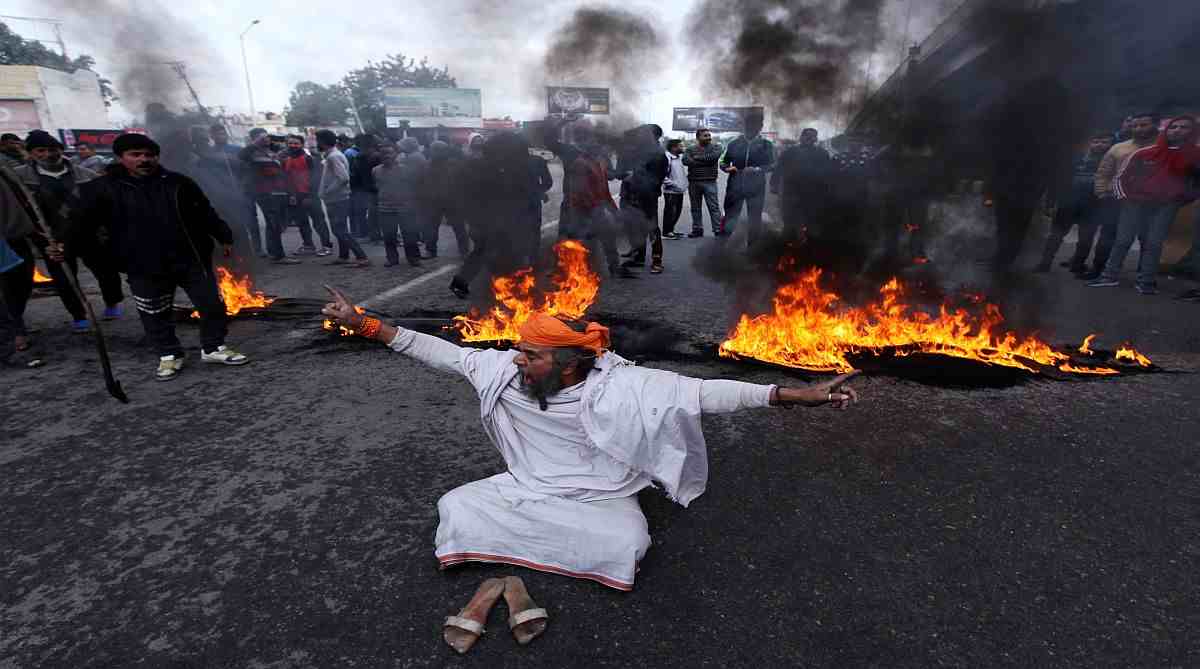 Curfew imposed as clashes erupt in Jammu against a terror attack
Indefinite curfew has been imposed on Friday in Jammu city after massive protests were carried out against Pulwama terror attack killing 42 CRPF men.
Also Read: NSG, NIA teams to join investigation in Pulwama terror attack
The police has deployed additional forces in the sensitive areas to avoid any incident. Earlier in the day, Jammu Chamber of Commerce and Industries (CCI) called for Jammu Bandh. It was supported by many other organizations to lodge a protest against the terror attack.
During the protest, various incidents of clashes were reported from the city. The Bandh supporters were seen moving with rods and lathis.
Also Read: Pulwama terror attack: Mobile Internet services suspended in most parts of Kashmir
Clashes erupted in Gujjar Nagar area of Jammu amid protesters torching vehicles on the roads following which curfew was imposed. During clashes, more than 50 vehicles were vandalized and nearly 9 vehicles were set ablaze. Looking at the deteriorating situation, the authorities suspended the mobile internet services in Jammu on Friday morning.