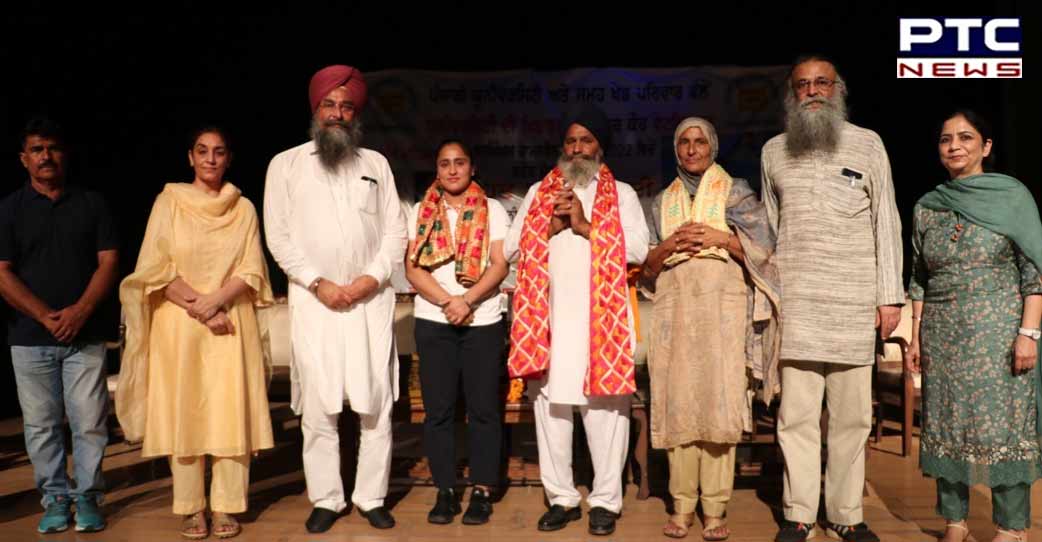 Patiala, August 8: Punjabi University has announced a job for Harjinder Kaur, a student weightlifter who returned after winning a bronze medal from the Commonwealth Games, while Speaker of the Vidhan Sabha Kultar Singh Sandhawan also announced a reward of five lakh rupees from his discretionary fund. On this occasion, Harjinder Kaur also demanded better sports facilities for Punjabi University from the Punjab government.

Also Read | 'Venkaiah Naidu's one-liners are wit liners': PM Modi as RS bids farewell to Vice President
When Harjinder Kaur, a resident of Mehs village near Nabha, arrived at the honor ceremony held at the university along with her parents, she was warmly welcomed by the audience at the Kala Bhavan with long applause.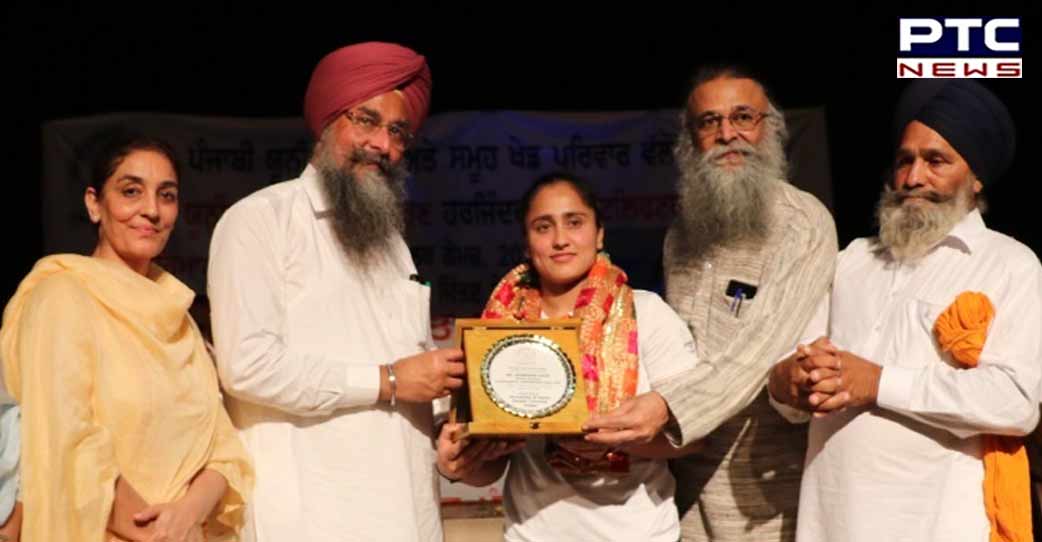 Apart from Harjinder Kaur's parents Kuldeep Kaur and Sahib Singh, her coach Paramjit Sharma was also honored in this award ceremony.
Speaking on this occasion, Speaker Kultar Singh Sandhwan said that Harjinder has brought fame to the name of Punjab. He said that Harjinder has proved that even life with hardships cannot become a hindrance for those born in Punjab. There is such power in the air and water of Punjab that it has the ability to conquer the world.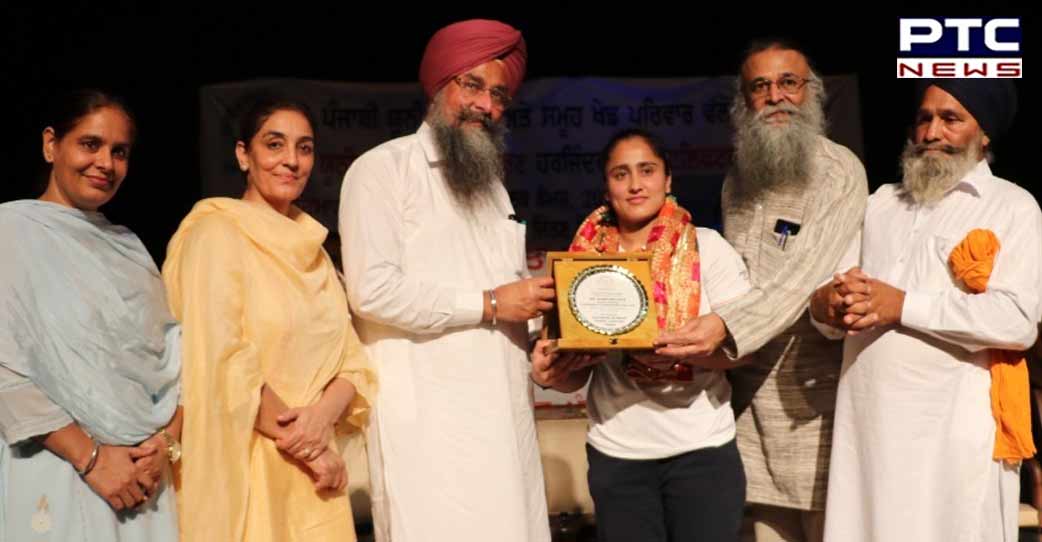 The speaker told Harjinder Kaur that now after this achievement, she has a big responsibility to inspire other girls to follow her own path. He said that under the leadership of Chief Minister Bhagwant Singh Mann, the two issues on which the Punjab government is most focused are education and health, therefore the Punjab government will leave no stone unturned to promote sports culture in Punjab. He said that the players will not face any kind of problem. Talking about the financial assistance needed to improve the sports facilities in Punjabi University and encourage the sportspersons more, he said that he would personally talk to the Chief Minister and the Sports Minister.
Also Read| Rajasthan: Stampede at Khatu Shyam temple kills three; CM offers condolences
-PTC News